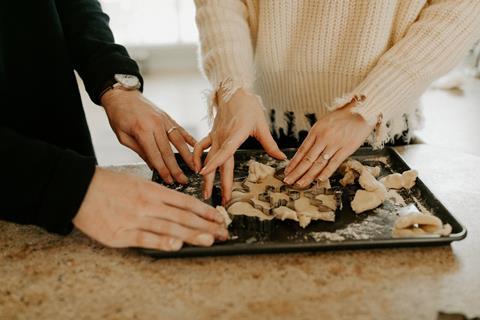 As highlighted here earlier this month, retailers are starting to look ahead to Christmas as the next big event when things might be close to normal. Whilst impossible to plan with complete confidence, we're starting to get indicators of what Christmas might look like in 2020.
One thing for certain is that we're likely to be in the middle of a recession by the second half of the year, with a significant GDP hit forecasted for the UK. Looking back to the recession of 2008, there are tentative learnings we can take as we move forward into H2. During the financial crash, we saw a consumer desire for not just low prices but value for money: promotional activity increased by 5% in two years, the discounters entered the UK market taking 1% share in just three years, and we also saw something known as the 'lipstick effect' – consumers trading both up and down, treating themselves in small ways, often in categories like beauty and confectionery, whilst pulling back spending elsewhere. We can expect to see these behaviours again, and it's reported that Tesco amongst others are certainly preparing for these scenarios.
Beyond considering these likely recessionary impacts, we've also been exploring which consumer themes we're seeing now which we expect to sustain into the Christmas period. At Google we've been considering how these trends might manifest into the Christmas period and what unique opportunities exist for brands and retailers when marketing to their customers:
The acceleration of digital in grocery
We know that one of the biggest impacts of lockdown has been a digital acceleration across retail, and in particular grocery. Online is up 91% over the four weeks to mid-June – clearly sustained growth that will mean a more online Christmas than ever before.
But it's not only online: consumers are adding in more detail to their queries when they're searching for grocery brands, whether it's for extra information on opening hours, queue levels, product ranges or stock. Our data shows a massive sustained jump in this behaviour. This indicates we're turning to the internet more than ever in our grocery shopping journey, even when our journey is directed at stores.
Family togetherness
Many of us have spent more time with family during lockdown and this has generally been a welcome change for lots of people. Though this has been a time of enforced closeness, it's quality time together that many are really enjoying.
What are we doing with this time? Eating more together or watching more together. Forty-four per cent of families in the UK are eating more meals together than ever and Thinkbox data shows sharing viewing on TV is up 40%, which is potentially a reason why 20 million Brits are now watching YouTube on their TVs too.
At-home food creativity
Cooking has become one of the focal points of our time spent at home. We're cooking more than ever and being more ambitious and explorative with what we make. There have been double the searches for 'recipes' compared with the highest-ever peak (Christmas 2013) and we can potentially expect a similar spike over Christmas.
These three trends should play an important role in how brands are planning for Christmas and while many uncertainties remain, capturing growing digital intent, reaching audiences in new shared moments and inspiring food discovery amongst consumers should be top of mind heading into the certainty of Christmas 2020.