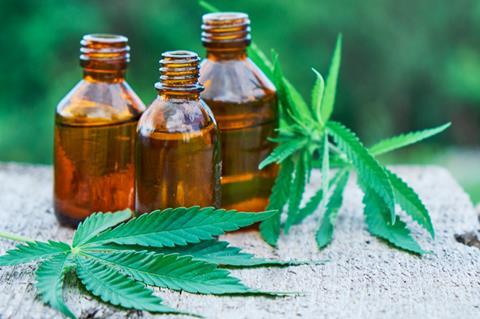 The burgeoning CBD sector could be thrown into turmoil in the coming weeks when the FSA publishes its guidelines for suppliers and retailers, experts have warned.
In February this year, the FSA accepted the classification by the European Food Safety Authority (EFSA) of CBD products as 'unauthorised novel foods'. However, it deferred enforcement in order to develop new rules. It is understood publication of those was delayed in the run-up to the general election, but they are now expected imminently.
The Association for the Cannabinoid Industry told The Grocer this week it believed the FSA would announce that it expected all companies selling products containing CBD to be committed to applying for a novel foods application.
The ACI said retailers could remove hundreds of products from shelves if producers had not at least started the application process.
"It would be a question of risk to the retailer as the safety of the products are not proven," said ACI spokesman Bill Griffin. "At present there are no products registered as novel foods but if companies are pursuing an approval they are in the process of generating the safety data, which reduces the risk to retailers."
For a supplier, generating the data needed to make an application could take between six months to a year, added Griffin, while the assessment by EFSA could take around a further 16 months. He suggested this would put off many suppliers. "This will have a major impact on the CBD market. Only a handful of companies out of hundreds are committed to full legal compliance."
It has been reported that the CBD market is set to hit £750m in the UK next year and top £1bn by 2025.
The Grocer also understands the current uncertainly around the rules governing CBD has led to delays in major retailers' plans to develop own-label CBD ranges.
The Grocer is to co-host a two-day conference aimed at demystifying cannabis and hemp in fmcg. CBD Global Summit will take place at London's Park Plaza Victoria on 16-17 March 2020. See cbd-global-summit.com