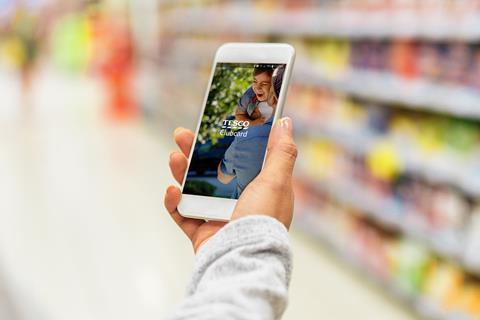 As retailers brace themselves for a longer promotional run-up to Christmas than ever that's likely to drive unprecedented online demand, it will pay to go beyond one-off discounts to win over customers. The expected surge in online demand due to Covid-19 arguably led Amazon to delay this year's Prime Day to 13-14 October. This will also kickstart festive discounting before even Black Friday.
Starting the season early has logistical benefits. It may flatten the sales cycle to manage demand and support extended distribution and fulfilment timeframes.
But nearly 90 days' worth of discounts will also play well with consumers, who likely will be celebrating the festive season on tighter budgets. At the same time, this will put even more pressure on margins.
So, success will be judged on the ability to make savings by giving away only what is essential to remain competitive. Winning offers must be desirable enough to not only acquire but retain custom. This is where I believe the latest moves of UK grocers, such as Tesco, Sainsbury's and even Lidl, may come into their own. Doubling down on loyalty can unlock customer lifetime value beyond just sales.
Amazon knows this. Since Prime membership is required to take advantage of Prime Day deals, the event functions as a huge recruitment drive that is likely to see membership top 50% of US households this year. But, while Amazon Prime and Walmart+ dominate headlines, it is next-generation loyalty innovation emerging closer to home that will likely prove a key differentiator during this crucial trading period.
Tesco and Sainsbury's already understood the value of knowing their customers and rewarding them. This year, they've been able to use this powerful data-driven insight to better run their businesses.
Tesco already had its Clubcard Plus subscription, yet recently introduced exclusive Clubcard member discounts, along with plans to drive more promotions through the scheme as a powerful discounter-beating customer retention mechanic.
Sainsbury's had already made its Nectar scheme available on mobile last year and introduced member discount pricing. But it recently added gamification to boost points-earning potential. Sainsbury's Great Big Fruit & Veg Challenge created bespoke targets for Nectar cardholders based on their typical fruit & veg-based shopping habits, in line with its 'Live Well For Less' strapline.
Counting some 33 million members between them, these schemes have only been able to achieve the levels of personalisation required to scale such initiatives by embracing digital and going mobile.
These investments also prove that it pays to know not only who your customers are, but what they buy both in-store and online, guiding the profitable scaling of a total offer in line with demand.
It will be interesting to see how both initiatives fare. Tesco's will appeal at a time when consumers are more cost-conscious than ever, while Sainsbury's is targeting the health-conscious at a time when the government is taxing sugary drinks and snacks and tackling obesity in the wake of the pandemic.
But both demonstrate how loyalty schemes meet the need for a much more granular customer offer and view that ties who they are and what they buy, to when, where and most importantly, why.
The insight they generate can help moderate the shock of this year's even tougher seasonal competitive markdown challenges.