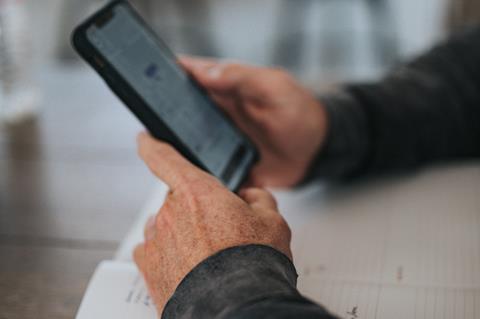 Exceptional times demand exceptional measures, as the coronavirus crisis is proving. With the situation evolving on a daily – sometimes hourly – basis, retailers are constantly evolving how they react in order to best serve their communities.
One of the most pressing questions has been how to keep those in greatest need supplied with what they require. In an admirable show of responsiveness, many measures have been put in place to make sure the vulnerable and key workers have prioritised access to goods, without disadvantaging the general public, who also need access to essentials.
But there is no doubt that there were several weeks of improvisation while retailers found their feet. Deliveries became rare as gold dust as shoppers flocked to book up delivery slots days and weeks in advance. Those most in need of those deliveries – the elderly, vulnerable and self-isolated – often found themselves locked out of a system that some could say was built for this type of scenario.
However, this could also become the moment that customer data comes into its own. The government has now handed details of hundreds of thousands of the UK's most vulnerable patients over to supermarkets to make sure they receive priority treatment when it comes to grocery delivery. As the ICO told The Guardian, "In a national emergency, such as the Covid-19 pandemic, sharing information between organisations can make a real difference to protecting vulnerable individuals."
The inalienable rights of an individual to control their own data is something very closely protected in both UK and EU law. But these are very exceptional circumstances and the sharing of information without the user's explicit prior permission is happening within very limited parameters and exclusively for their benefit. The government has made very clear that any such data must be destroyed the moment the situation no longer calls for its use to be necessary.
However, these exceptional times may reveal more about how customer data can and should be used in the future. Having seen the potential of information such as health data to improve their own personal experience, might customers be more willing to share intimate data for similar benefits in 'peacetime'?
Our own research would suggest this is already the case. A third of consumers would be happy to share data as intimate as their own DNA information with supermarkets, in exchange for health advice. Even though there are still many concerns from the public over how their data is used and how securely it is held, they still find it an acceptable quid pro quo if what they get in return delivers on promises.
This also shines a light on the wider question of what it means to be a loyal customer. Before Covid-19, understanding what the value of exchanging data and sign-ups with retailers was often a vague concept for customers. Perhaps there would be vouchers in exchange for gathered points or some half-heartedly targeted discounts on frequently bought items.
However, today we are seeing the importance of being a 'registered' customer. Brands such as Naked Wines and Milk & More found themselves so overwhelmed by new orders at the height of the stockpiling trend, that they had to temporarily stop taking on new customers. Registered members, though, were sitting pretty.
During this time, consumers more than ever are appreciating the efforts of our key workers in grocery retail. And in addition to that, more of them are realising the value of the data exchange and being 'part of the retail club'. If retailers can continue their better service promise, they will have brand-loyal customers waiting for them at the end of this crisis.