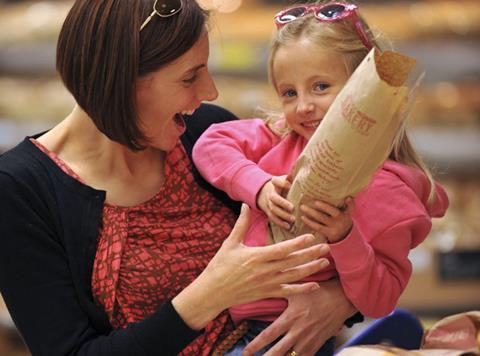 40% of families with children under the age of 10 have switched their main supermarket in the last year, a survey of more than 1,000 shoppers has revealed.
The online research, conducted between April to June, and commissioned by retail marketing company TCC, shows that despite the availability of loyalty cards at all of the main supermarkets, many young families have switched to discounters in search of better prices.
However, overall, nearly a quarter (24%) of British shoppers switched supermarkets in the last year.
The survey also revealed that while price will continue to be the main driver for switching supermarkets (42% cited this as the main reason), the second is loyalty (36% of shoppers). Over half of all shoppers (55%) said they want more loyalty rewards than they currently receive.
David Lawrence, TCC's director of planning and insight, said: "Before the recession shoppers merely selected the supermarket that was closest to them and rarely deviated from that choice. This led to retailer complacency and supermarkets taking customer loyalty for granted."
He added that loyalty cards no longer provide a point of difference for retailers but that consumer "appetite" for loyalty rewards is still strong.
"Now that supermarkets are all offering various price match promises, they have levelled the playing field as far as price is concerned so they have to explore new ways of differentiating themselves to attract and retain shoppers," added Lawrence.