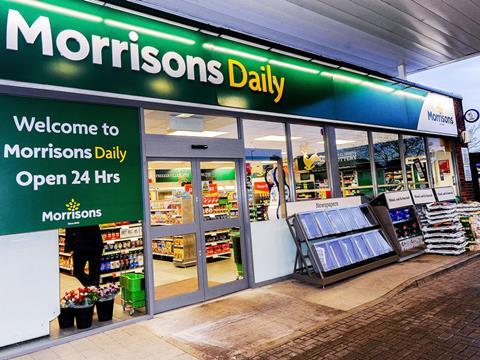 Morrisons is halving the amount of rewards it gives customers who fuel up at its forecourts.

From 1 May, customers will receive five Morrisons More points for every litre of fuel they buy. Customers currently receive 10 points per litre and there will be no change to the value of points. Shopper will still need to collect 5,000 points to earn a £5 Morrisons More voucher.

The retailer has faced a backlash from customers on social media this week. Customer were upset after Morrisons sent out an email explaining that they would be getting five points per litre without acknowledging that this represented a reduction compared with the current terms.

Morrisons said it was making the changes in order to focus on keeping down the price at the pump,

"Our customers have told us how important it is that we remain as competitive as possible on fuel prices," said a spokesman. "We are making the change so that we continue to be competitive, while providing customers with the opportunity to earn points for every litre they buy."

There are no changes to how customers can earn points in the rest of Morrisons' business. Shoppers will still receive five points for every pound spent in store or online, including in its cafés, flower shops, garden centres and pharmacies. They can get 25 points for every pound spent on gift cards in store and more points remain available through special promotions.

Morrisons is not the only retailer tightening up its rewards scheme at the moment. From this week, Waitrose is insisting that its MyWaitrose cardholders make a purchase before being able to get a free coffee in its stores.