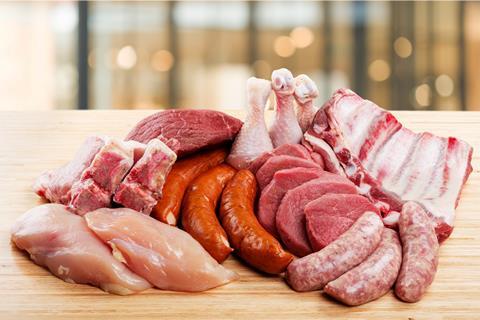 Sales of red meat have fallen more than any other category in the supermarkets this year as penny-pinching Brits cut back.

Red meat sales in the supermarkets fell by £184.6m in 2019, as hard-pressed consumers switched to cheaper cuts and the discounters, exclusive Nielsen data for The Grocer's Top Products Survey reveals.

AHDB said consumers weren't necessarily eating less meat, but they were changing their consumption habits. "Beef mince is doing pretty well but chunks of meat such as joints and steaks, not so much," said head of retail and foodservice Matt Southam.

There was also the impact of consumers moving to the discounters, which are excluded from Nielsen's data. "The rate of store openings and a change in perception around quality has driven sales growth," said Southam.
Penny-pinching wasn't the only reason behind red meat's decline. AHDB said this year's comparatively poor summer had dampened sales of barbecue favourites. It also pointed towards the growth of convenience-led, prepared meat products such as meal kits as a factor behind the drop in sales of fresh cuts.

The retail price of beef and pork was also lower than in 2018, dragging down market value.

Plus, red meat continues to feel the impact of the health agenda. Beef lost £77.3m, while processed meats bacon and sausages shed £45.5m and £26.1m respectively.

By contrast, volumes of poultry - widely perceived as a healthier choice - grew 1.4%. Fish volumes also rose 1.2%.

With concerns also about the environmental impact of meat, plant-based emerged as the fastest-growing category in the Top Products Survey, up 18% to be worth over £400m.

"2019 has seen a rise in meat-free and free-from categories, as consumers become more health and environmentally-conscious and veganism hits the mainstream," said Mike Watkins, head of retailer and business insight at Nielsen.