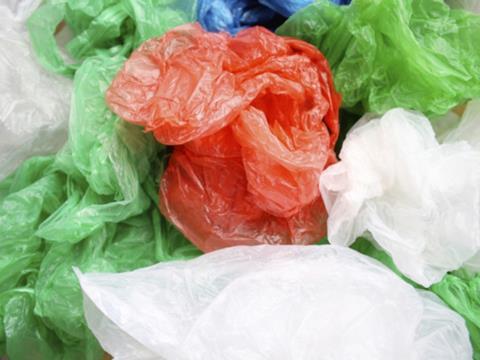 Shoppers in Scotland will be charged a minimum 5p for single-use carrier bags from today (20 October).
The charge, which covers all retailers, has been introduced by the Scottish government to protect the environment and reduce litter. It claims 800 million single use carrier bags are given out in Scottish supermarkets every year – the most per head of any part of the UK.
Funds raised from the charge will be donated to charities across Scotland.
Launching the bag tax at Tesco Elgin, Scottish environment secretary Richard Lochhead said: "I'm extremely proud that this landmark legislation is now in force. Our carrier bag addiction is symptomatic of our throwaway culture and has serious implications for the environment. Huge numbers of these bags end up as litter, blighting our communities and clogging up our seas and natural habitats, affecting many sorts of wildlife and marine species in particular.
"We want that to change and for people to stop and think about whether they really need to take another bag. Alternatives like bags for life are easy to get and are much more sustainable," he added.
Bag taxes were introduced in Wales in October 2011 and Northern Ireland in April 2013. The tax will also be introduced in England in October 2015.
"We've seen that similar charges have been extremely successful in other countries such as Wales and Northern Ireland. I'm confident that Scotland can experience similar benefits and look forward to seeing a significant reduction in our use of carrier bags over the coming months and years," Lochhead added.