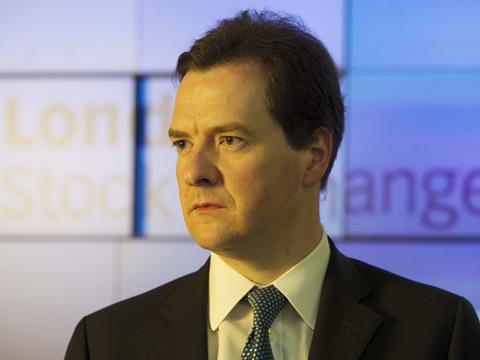 An overwhelming majority of consumers welcome the chancellor's introduction of a compulsory national living wage (NLW). However, many also fear the move could lead to higher prices.

According to a survey of more than 2,000 people for The Grocer by Harris Interactive, 88% are in favour of the NLW, which will require all employers to pay a minimum of £7.20 per hour to all staff from next year, a figure set to rise to £9 by 2020. Yet 77% also fear the pay rise could push up supermarket prices as grocers sought to offset the additional costs.

"This figure rises to 83% among those aged 55+," said Lucia Juliano, head of consumer and retail research at Harris Interactive. "The 16 to 44 age bracket are the most trusting as they do not believe retailers will increase their prices due to the proposed rise in salaries."

A sceptical 84% also believed supermarkets might try to circumvent the statutory minimum by recruiting a higher proportion of staff under 25 - the NLW only applies to those aged 25 and over.

The question as to whether they would choose to shop at an employer accredited by the Living Wage Foundation, and thus paying the higher rate of £7.85 per hour, rather than an employer paying the NLW "divided the nation," said Juliano.

Although 53% would opt for an accredited employer, 47% felt both employers would be paying "fair wages".

The Association of Convenience Stores, which last week predicted the move could cost 80,000 jobs, has revealed further details of the impact of the NLW. It has calculated that the initial rise to £7.20 would push up the annual cost of running a small c-store of less than 1,000 sq ft by £2,185. For a medium-sized store (1,000 sq ft to 2,000 sq ft) this rises to £3,091 while a retailer running a larger c-store of 2,000 sq ft to 3,000 sq ft would have to shell out an extra £7,563 annually.

"Many businesses and their representatives were shocked by this announcement in the Budget, and that includes ACS," said its CEO James Lowman. "Our view was that this would be a huge issue for our sector as it would threaten members' livelihoods."
Sunday trading: lobby groups urge protest
The Association of Convenience Stores (ACS) and the National Federation of Retail Newsagents (NFRN) have urged retailers to lobby their MPs over the "negative impact" that proposed Sunday trading changes could have.
Chancellor George Osborne outlined plans in the Budget on 8 July to devolve power on deciding whether large shops can open any time on a Sunday to councils.
James Lowman, ACS chief executive, said the existing regulations were "a small but crucial advantage" for thousands of convenience stores, many of which were "on the edge of profitability".
He said: "It is essential that retailers outline the damage that removing Sunday trading rules could have on their business by writing to their local MP and asking them to raise the issue with the prime minister."
Paul Baxter, his counterpart at the NFRN, said it was crucial that retailers informed their MPs about the impact changes to Sunday hours would have on their businesses.