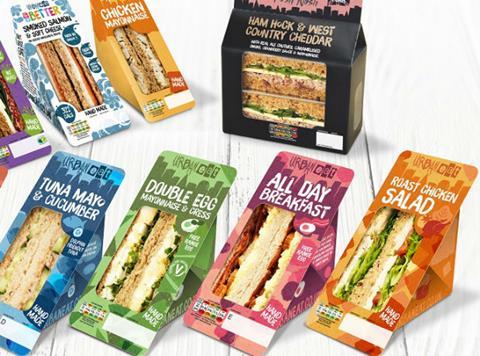 Adelie Foods is launching sandwich brand Urban Eat into convenience retail through a new direct-to-store delivery service to provide a "one-stop shop" for branded food to go products.

The move comes as it seeks to reach more retailers and strengthen Urban Eat's proposition as "a compelling choice for stores of all sizes and locations".

Urban Eat has an extensive range of sandwiches, wraps and snacks, which includes a selection of halal and gluten-free options.

Other food to go brands on offer include Pork Farms pork pies and Wall's pastries, which represent 30% and 26% of the market share in their respective product categories.

Adelie Foods will also provide convenience retailers with support through point of sale materials, planograms and regular brand promotions. Its next big promotion, 'urban beats', targeted at younger consumers, is launching in the autumn.

"We're thrilled to be launching our new 'One Stop Shop' at the National Convenience Show this year," said Adelie Foods marketing director John Want.

"We've been working over the last 18 months on the Urban Eat brand, making sure it's fighting fit for convenience, that it has the right life, the right range, the right in-store support, and we understood that we have to bring other products into store with our sandwiches.

"With this offering we are hoping to accelerate the rollout of Urban Eat within this important sector, and we are confident that retailers will benefit from improved sales and profits by stocking the right branded food to go selection."

He added: "We've extended the life of some of our top sellers to four days, which means that retailers can be reassured they can sell through. To strengthen our proposition further, we have also introduced an online sale and return model so waste is clearly tracked and credit claims raised automatically.

"Our small range of complimentary food to go products is made up of all the big hitters. This includes Wall's, the number one savoury pastry brand in the channel."

In October, Adelie signed a franchise agreement with Booker to roll out its Urban Eat sandwiches.

The sandwich manufacturer has an annual turnover of almost £230m. It has four manufacturing sites and seven distribution centres across the country.