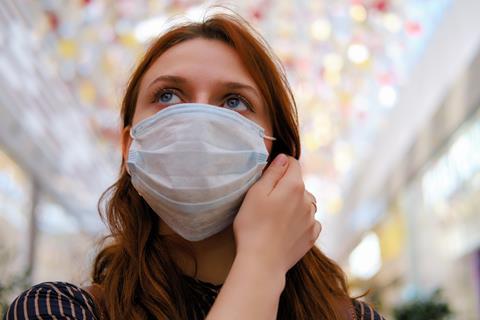 Retailers are appealing to customers who look under 25 to respectfully remove their face coverings to help shop workers identify their age.
The Retail of Alcohol Standards Group (RASG) has issued a poster to help communicate the message to shoppers.
The use of face coverings can make it difficult for shopworkers to check a customer's age and can rightfully refuse to serve if they are not sure.
"As a retailer selling age-restricted products, we have not only a legal obligation to sell these products safely and legally but also a social obligation to sell these products responsibly and with respect to the communities in which we trade," said Spar UK MD Louise Hoste.
"We continue to follow ACS advice and we will carry on administering Challenge 25 policies. This means when store staff cannot confidently assess the age of a customer and if a customer is unwilling to help identify themselves, the sale will be refused."
Londis retailer Steve Bassett said having a poster to back up him and his staff was useful. "It lets my team point to the poster as store policy rather than the employee's decision," he added.
But c-store retailers have also voiced concern that this could spur confrontation with customers.
Dean Holborn, director of Holborns Convenience Stores, said he has told his staff they can ask customers to remove their face mask if they cannot identify their age.
But this could trigger a "flashpoint", he said. "If the customer has nothing to hide, they will remove it. But if someone kicks off over identification, it tends to be that they're not of age. But if we've got any doubt that a customer might be underage, then we refuse the sale.
"The staff are apprehensive about every aspect of it. I think it's going to be a difficult week or two."
RASG chairperson Hardish Purewal said: "As responsible retailers, Challenge 25 is an important part of our operations, and in line with new government guidelines on face masks and identification we will ask customers to support us when it's necessary to ask for identification on age-restricted products."