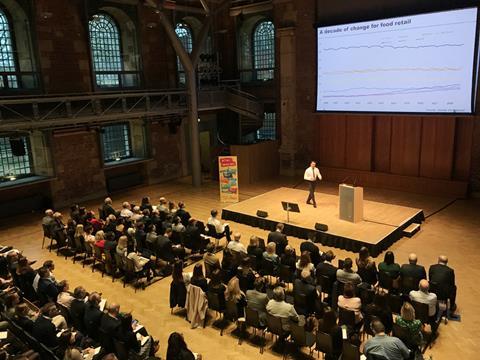 Co-op suppliers are now able to sign one commercial agreement that will also cover the Nisa business, as the society continues to seek efficiencies following its £137.5m purchase of the buying group last year.

Speaking at this week's Him Future of Convenience event in London, Co-op Nisa commercial director Ayaz Alam said it was looking to simplify processes for its suppliers and also align promotions across Co-op and Nisa stores.

Alam said the business was currently in the process of speaking to suppliers to develop a single agreement across retail and wholesale. The benefits of this were that suppliers would no longer need two separate account managers and would not need to worry about different trading terms between the two groups, he said.

"That's a much simpler way of doing business and, in my experience, if it's simpler then there is more chance it will succeed," he added.

The Co-op was also working to align promotions across both the retail and wholesale business, he revealed. "In convenience-land promotions are a really big deal," he said. "We are working hard to get aligned promotions across both organisations so that effectively we can gain better scale for our supplier partners.

"That allows us to have better, more meaningful discussions with our supplier partners and the beneficiaries of all this is the retail partner and ultimately the customer."

Alam also said the increased scale of the business since the Nisa deal completed in May had helped improve availability, with Nisa enjoying its best service levels for three years over the Christmas period.

"If we have supplier issues or challenges we can have a group discussion that represents a bigger share of the market and leveraging scale allows us to get better availability," said Alam.

Others areas he highlighted where it was now looking to leverage this scale is in goods not for resale. The Co-op was looking at ways to secure better deals on cash machines, fixtures and fittings, and utilities.