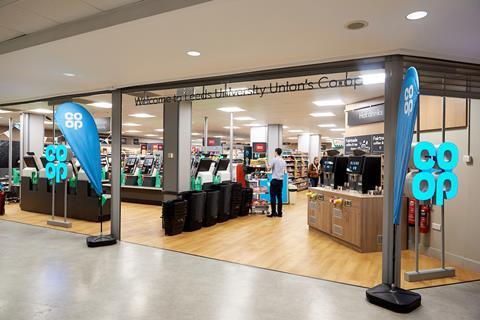 The National Union of Students has signed the Co-op as its exclusive retail grocery franchise partner for members' campuses.

The Co-op said the deal could see it serving seven million students with groceries and services over the next five years.

It expected a "significant" number of new Co-op-branded stores to open under its franchise agreement as part of its plans to open 100 new stores this year.

Individual NUS members - comprising 600 student unions across the UK - will run the new stores independently.
The Manchester-based business has opened its first seven franchise stores this year. Four are at universities.

The Co-op provides a special discount scheme to students, who, if they have a Co-op membership card, get 5% back on purchases of Co-op products and services.

Holders of UK student discount card and app Totum get an extra 10% off their shop.

"Young people are hugely important for us and we look forward to working closely with NUS members and serving campus communities up and down the UK," said Co-op head of new channels Martin Rogers.

"This is a pioneering opportunity to grow our brand, share our values, and get our products into the hands of the next generation of customers and members."