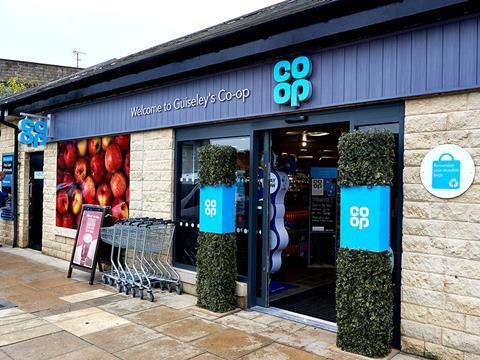 Nisa and Costcutter independent retailers will be able to become Co-op franchisees during the first half of this year.

The model is set to be rolled out following a successful trial with Costcutter, which is currently a master franchisee of the Co-op.

It opened its third franchise store in Barrow upon Humber late last year. Like the first two - in Guiseley and Whitkirk, Leeds - this was a company-owned store in Yorkshire.

"The stores have been well received by shoppers and met or exceeded our sales targets," explained a Costcutter spokeswoman.

"We are confident based on their performance that for the right sort of store and retailer, the Co-op franchise model can play an important role within our offer for both new and existing retailers."

She added that Costcutter is now finalising "its launch plans with the intention of making it fully available for new and existing retailers during the first half of the year".

Apart from Nisa retailers, Costcutter, which switched to a new supply agreement with the Co-op last year, will have exclusivity for recruiting any independent retailer who wishes to operate up to 10 franchised Co-op convenience stores.
In the case of Nisa, which the Co-op bought for £137,5m in May, it is set to host a series of roadshows for its retail partners next month, where it will provide details of how they can sign up to become Co-op franchisees.

Next month, the Co-op is also set to open its first franchise store on a university campus.

The Leeds University store is owned by the institution and will be run by Leeds University Union staff.

Like the Costcutter-owned stores, the existing university site will be refitted with the full Co-op look, range and EPoS, plus training, insight, marketing, replenishment and logistics support, which is claims will help increase availability, choice, brand perception and awareness.

"This is an important development for the Co-op. Franchises provide an exciting opportunity to grow our brand and generate mutual value with selected partners," said the Co-op's head of new channels, Martin Rogers.

"At the heart of the Co-op it is about connecting communities, bringing people together and making a difference."