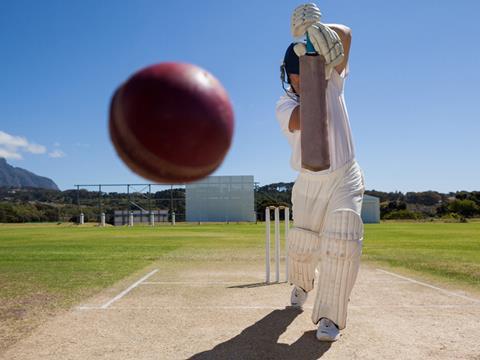 Colin Graves has been no stranger to the headlines over the past couple of months – though not in relation to his work in the grocery sector.
As chairman of the England and Wales Cricket Board, Graves has championed a new 100 ball tournament – English cricket's latest attempt to make the most traditional of sports appeal to the younger generation and more people from ethnic minority backgrounds.
Some of the publicity generated has focused on asking: 'Who is this guy? And is he the man to revolutionise the sport?'
The finer details of his plans are still being thrashed out, so we will have to wait and see if he can deliver.
In terms of grocery, however, Graves needs little introduction, even if the Costcutter founder has not been in a high-level executive position since quitting his role as executive chairman of the group in 2012.
It was always inevitable that he would be back, but it is the nature of his appointment as a special advisor to the Co-op that is particularly intriguing.
As revealed by The Grocer on Friday, Graves will sit on a new Co-op Wholesale and Franchise Advisory Board along with Co-op Group CEO Steve Murrells, Co-op Retail CEO Jo Whitfield, newly appointed Nisa CEO Ken Towle, and Co-op chairman Allan Leighton.
There are a couple of key reasons why this move is so fascinating. Firstly it is a real statement of intent by the Co-op as to its ambitions in this area.
Murrells referred to Graves as "a bit of legend" and, given that he took the symbol group from seven stores when he launched it in 1986 to 1,700 at the time of his departure, this is hard to argue against.
Last month the Co-op completed its £137.5m takeover of Nisa, and commenced its supply agreement with Graves' former business Costcutter. At the same time it will want to win other big contracts out there and Graves' expertise will prove valuable.
Secondly, the Co-op will need help managing the often fractious relationship between Nisa members and management. Grumbles have already arisen among Nisa members over the suggestion Costcutter retailers may get better terms from the Co-op as part of the supply deal they will get despite Nisa being owned by the retailer. Graves knows many of these retailers and is well respected by them – so should prove a vital asset in helping the Co-op steer a smooth course through these potentially choppy waters.
Finally, the move will no doubt also drive speculation as to the future of Costcutter. Rumours that its owners Bibby Group may sell the business have persisted for years and Graves understandably has found it hard not to be in control of the company he started and clearly still loves. Could he look to buy it back or help the Co-op take it over? Like the details of the mysterious 100-ball cricket competition, we will have to wait and see for a little while longer.