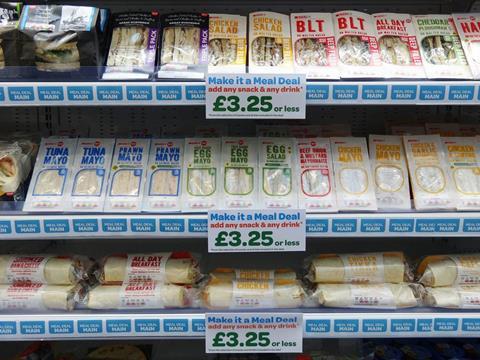 Food-to-go sales in convenience stores are set to grow by £0.5bn over the next five years, despite their share of the market continuing to be squeezed by specialist operators.

Improvements to availability, quality and speed of service from foodservice FTG specialists has made them more of a threat to traditional convenience stores, according to MCA and Him's exclusive UK Food To Go Market Report 2019.

The value of the UK food-to-go market is set to be worth £21.2bn in 2019, a year-on-year increase of 3.0%.

Within c-stores, food to go is on track to be worth £6.2bn in 2019, with a total market share of 30%.
Val Kirillovs, research and insights director at Him, explained this shift in consumer trends could be attributed to specialists diversifying their range towards healthier eating.

"Despite a slight decline in share over the last six years, the food-to-go market is pivotal to the convenience sector. Our shopper research highlights price and convenience as two of the key trends that retailers need to focus on," he said.

"Lunch and snack occasions are dominated by the grocery retailers, however consumers are placing greater importance on range, in particular healthier options."

The retailers seeing the greatest success within FTG are offering a variety of hot and cold options that cater to the needs of their particular shoppers. These companies will be best placed to maximise their share of the £0.5bn prize that has been forecasted for the channel over the next three years, the report predicted.