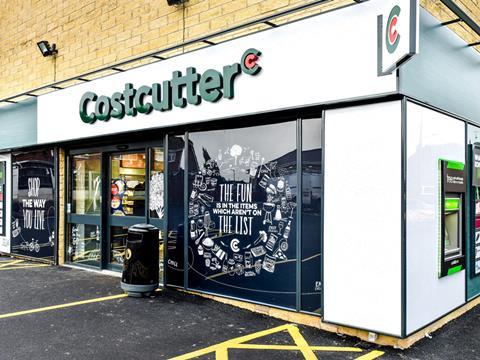 Costcutter has lost more than 400 stores in the past year as it struggled with availability prior to and following the collapse of Palmer & Harvey last November.

The symbol group this week confirmed that as of the end of 2017 it had 1,776 stores, compared with 2,200 at the end of 2016.

Costcutter said it lost about 200 stores before P&H collapsed on 27 November as the former wholesaler's service levels plummeted and 40 Motor Fuel Group stores were migrated over to Booker as part of a wider contract switch.

Another 200 stores left the group in the immediate aftermath of the P&H collapse as Costcutter was forced to scramble around various wholesalers to shore up its supply.

"Unfortunately we had to say goodbye to a number of really good retailers," said CEO Darcy Willson-Rymer. "After the collapse some couldn't wait for our new arrangements to be put in place. Whilst that is clearly regrettable, we now have to move on and the pipeline for new stores is strong."

Willson-Rymer also pointed out that about 100 retailers had joined the group in the interim period between the P&H collapse and the beginning of its new supply agreement with the Co-op on 28 May.

He said Costcutter was getting back to business as normal following the P&H crisis and that it was ready to "focus on its vision to help independent retailers to thrive".

He confirmed that 100% of its estate had now transitioned into the Co-op-owned Nisa supply chain and that "the availability issues we have suffered over the last few years were now largely eradicated".

The key focus over the next couple of months was the launch of the Co-op own brand for Costcutter retailers. He said that 800 lines would become available for retailers over the next 12 weeks, with the remainder of the 2,000 products in total following over the following few months.

Unlike Nisa retailers, who will be able to choose between a Co-op product or one from Nisa's Heritage own label range, Costcutter retailers will not be able to stock a Heritage product where a Co-op version is available.

The Co-op will audit Costcutter retailers to ensure they are complying with its terms and conditions when stocking the range. These include now selling products past the Best Before date and not increasing prices beyond a maximum selling price that is imposed by the society.