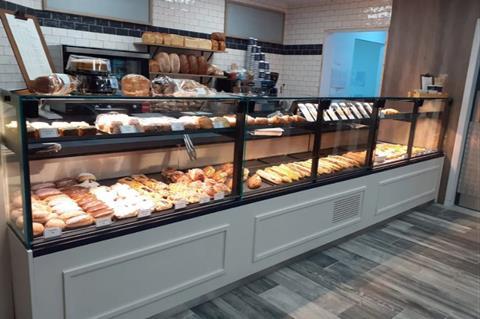 Forecourt retailer the Highland Group has switched its supply deal to Nisa from Londis.
The Cambridgeshire-based group operates four stores and has now converted the first of these to the latest Nisa Evolution format, having signed the deal in April at the height of the Covid-19 crisis.
The conversion at the Royston forecourt in Hertfordshire was initially delayed by the coronavirus crisis but has now been renovated and extended to 2,000 sq ft, offering a new in-store bakery as well access to more than 2,000 Co-op own brands.
The retailer, owned by father-and-son team Steve and Tom Highland, said sales had increased by 100% since reopening.
"Having such a vast range of own-brand products with a strong name that people know and trust, has helped us grow the shop sales not only in areas where we were already strong, but also in new areas such as fresh produce where we have struggled in the past," said Tom Highland.
Nisa head of key accounts Victoria Lockie said: "We are really pleased to embark on this relationship with the Highland Group – a successful and respected forecourt retailer.
"Working closely with the team we expect their customers to be delighted with what they will now find in-store and we're confident that with our support we will be able to help them grow sales further."