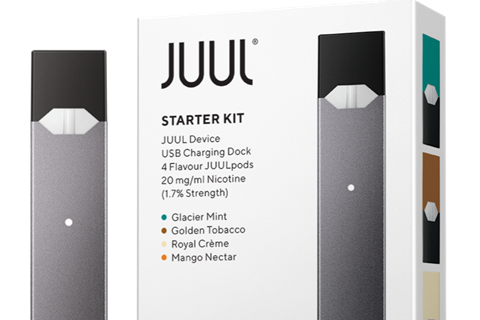 Vaping brand Juul has pulled its products from 16 stores that failed to uphold its strict Challenge 25 policy.

The premises are all specialist vape stores and Juul made the decision to stop supplying them in the last few weeks after they failed mystery shopping tests carried out by Serve Legal.

The US brand, which launched in the UK last July, is adamant that it will not supply retailers that cannot prove they enforce the Challenge 25 criteria in order to prevent sales to under-18s.

"As a responsible company that operates in an age-restricted product sector, we mandate a very strict Challenge 25 policy for every retailer we partner with and have conducted over 2,500 audits in the last six months," said Juul Labs UK MD Dan Thomson.

"Signing up and adhering to Challenge 25 is a prerequisite for anyone wishing to do business with us. We are very pleased with the overall compliance rates of our partners and will continue to monitor actions in this space, but where there is failure to comply, we are swift to act and take the necessary sanctions needed."

Juul is also introducing age verification training sessions in conjunction with Serve Legal, to ensure that stores are aware of their responsibilities.

Thomson added: "Challenge 25 has to be the industry standard - not just the Juul standard. The vape channel is incredibly important to us and was the first channel we entered into when we launched in the UK. There is still headroom for growth in this channel but we will only work with partners who share our vision and mission to improve the lives of the UK's 7.4 million adult smokers - while keeping the product out of the hands of young people."

Last month Juul joined the UK vaping trade body, UKVIA, after it decreed that all affiliated members will also adopt Challenge 25.