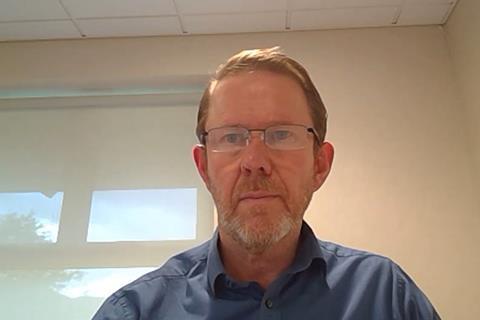 Midcounties Co-op group CEO Phil Ponsonby has called on businesses to re-evaluate their sustainable outlook as he spoke live at The Convenience Conference on 6 October.
Drawing on his extensive career and experience within convenience retail, Ponsonby said being a sustainable business went beyond the environment and had a broader focus on balancing viability, both globally and in community impacts.
"It's about understanding a store's eco-system," he said. "By that I mean, the store is at the heart of its community and therefore affects that community in many ways.
"How do we help educate our communities? How do we ensure the welfare of our communities? How do we use energy effectively? How do we make sure our food waste and packaging is sustainable? And what role do we have in terms of nutrition?"
While a store's convenient location often inclines customers to walk to the shop, consequently reducing their carbon footprint, Ponsonby said these additional principles help build a vaster approach towards a sustainable future.
Across its 180-store estate, last year alone saw 30,000 hours volunteered by Midcounties Co-op's food store colleagues in areas such as picking litter and helping local community groups.
In the past five years, the society has also seen a reduction of 5,000 tonnes of CO2 due to its investment in technologies such as LED lighting and doors on chillers to reduce energy consumption.
The society also now works with more than 200 local suppliers as it recognised the importance of offering local produce to its customers. Ninety-nine per cent of its waste is recycled, and 75% of Co-op own-brand products are recyclable.
"Understanding your store's eco system and putting people at the heart of it is really important to your sustainable future," Ponsonby added.
The Convenience Conference has been brought together by William Reed brands The Grocer, conveniencestore.co.uk and Lumina Intelligence. Coming up today at 10am Post Office CEO Nick Read talks about making your convenience store a destination outlet and at 2pm a panel of expects including McColl's customer director Tim Fairs and Snappy Shopper CEO Mark Stevsns talk about the jorney to on-demand convenience. Both sessions are free and you can register here