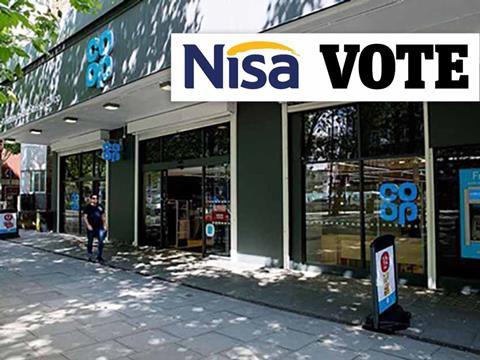 Today, Nisa members agreed on a £137m deal to sell the 40-year-old buying group to the Co-op.
It's not been easy getting there: this landmark deal unfolded with many twists and turns along the way.
Here's how The Grocer reported on the key milestones of this historic deal for UK convenience retail:
June
12 June – Nisa explores potential sale
16 June – Nisa sale: what you need to know
19 June – Comment: Buying fiercely independent Nisa will be no easy feat
23 June – Sainsbury's closes in on Nisa but will members say yes?
July
4 July – Sainsbury's-Nisa deal risky without McColl's renewal
August
1 August – Morrisons and McColl's strike supply deal
14 August – Sainsbury's delays Nisa move as Co-op comes back to the table
16 August – Where now for the Nisa deal as Sainsbury's pushes pause?
30 August – The Co-op enters exclusive talks to buy Nisa
September
8 September – Nisa members would prefer Sainsbury's deal to Co-op
October
2 October – Nick Read walks away from Nisa
6 October – Former Matalan COO Arnu Misra takes over as interim Nisa CEO
10 October – Co-op's bid for Nisa to be put to the vote by members
November
10 November – Bestway out of the picture for Nisa as wholesaler dubs valuation 'crazy'
10 November – Co-op Nisa deal still in the balance as decision day looms
13 November – Nisa members accept £137m Co-op bid in historic vote