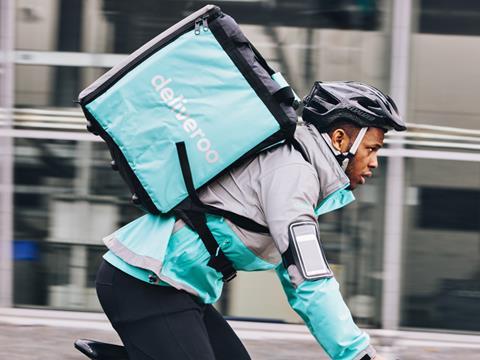 Spar retailer Paul Stone has set up an alcohol delivery network from his stores through Deliveroo.

Stone, who owns seven Spar stores around Manchester, is set to launch an alcohol and snack delivery service, which will make deliveries from four of his shops to customers within 40 minutes of ordering from a smartphone.

Over 80 lines including branded spirits, beer, wine, cider, mixers, crisps, lemons, limes and household goods like corkscrews and plastic cups will be listed on the app under the name The Drinks Factory.

Customers will be able to place an order through the app if they are located within a 2.2 mile radius of any of the stores. Stone will be the only retailer selling alcohol through Deliveroo in the Manchester area.

When an order is made, duty managers at Stone Spar stores will be alerted via a tablet and will have 12 minutes to accept and collect the order ready to be picked up for delivery by a Deliveroo cyclist.

"The driver for doing this was the number of delivery couriers waiting for orders to come through on the side streets around the stores, and there are a lot of them in the middle of Manchester," Stone told The Grocer. "We don't know how well it's going to work but we have to explore these new sales channels and we have to harness the power of smartphones."

Stone first made contact with Deliveroo when the company was invited as a guest speaker to a Spar strategy day at the end of September.

Currently number 49 on The Grocer's list of the Top 50 independent retailers, he has a strong track record on innovation, having tapped into the coffee culture trend in 2012 with the development of the Cheeky Coffee Co brand. The concept features across most of his estate and there are plans to roll out a nationwide franchise package.