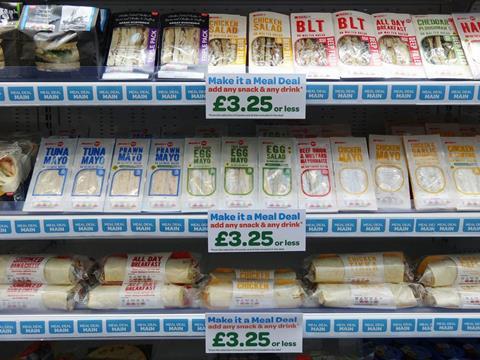 Independent retailers are losing out to supermarket convenience stores in the valuable food-to-go market, according to new research by Him!.

The food-to-go report, which interviewed 1,180 consumers during July and August this year, found convenience multiples were outperforming independents on a range of criteria including health, value and quality.

When asked to rate supermarket convenience and symbol stores out of 10, symbol groups only received marginally better scores on staff friendliness, choice of hot drinks and speed of service - up 0.2, 0.1 and 0.1 points on supermarkets respectively.

Health was a key point of difference, as 23% of shoppers strongly agreed that supermarket convenience stores offered healthy food-to-go options compared with just 11% for symbol stores.

"The industry has been generally aware that people say they want to be making healthier choices, but health has been a hot topic in 2016, we've now reached a tipping point," said Him! communications director Katie Littler.

The perceived lack of options seemed to translate into discrepancies in sales, as the report found one third of food-to-go shoppers only purchased one item when visiting a symbol store. Littler suggested independents could battle the trend by improving their meal deal offering.

"Meal deals have been a key feature in UK retail for nearly a decade," she said. "There's an opportunity to spice up the traditional meal deal - 41% want yoghurts included, for example. Many would like to 'go large' with a fourth item." Half of customers would like to see a hot option included in the meal deal.

The total food-to-go market is up 29% since 2008 and is now the third most valuable mission to c-stores, contributing £3.9bn to the sector and driving 890 million shoppers into stores every year.