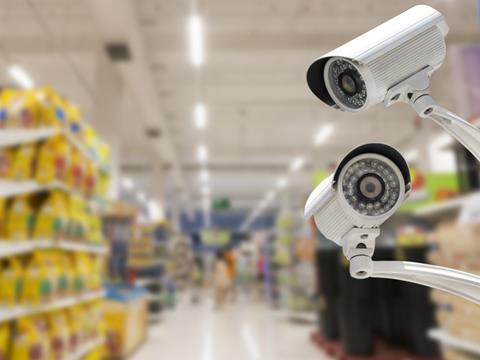 The UK has around 60,000 convenience stores, supermarkets and petrol forecourt outlets. We're a big sector by anyone's estimations. As well as the multiples, our industry has scores of entrepreneurs and employs thousands of people across local communities.
But no matter the size of store or who owns it, we all face a common and growing problem – abuse of our workers and, more worryingly, violent crime against those just trying to do their job.
As we begin USDAW's Respect for Shop Workers Week, it's vital that we speak with one voice to highlight the problems our employees face up and down the land, from verbal tirades to physical assaults.
It is estimated that the sector has over eight million crime-related incidents each year. Far too many people dismiss these incidents as a crime against property or just the theft of goods.
The monetary cost of crimes in retail stores is too often the reference point. And yes, it costs businesses money, but these crimes are not victimless.
And the victim isn't the finance director.
The victims are our frontline colleagues who should be able to feel safe at work and be treated with respect.
Shockingly, over half a million physical assaults or threats are made against shop workers each year. Just a few days ago one of our colleagues was stabbed by someone trying to steal cigarettes.
At the Co-op we think enough is enough – more has to be done to raise awareness of the issue and tackle its causes. We must end talk of its cost and focus on its real victims: the shop workers and the communities where they live.
Police forces are struggling with rising crime and budget cuts have taken their toll. It's becoming increasingly difficult to prioritise offences against shop workers and to catch the culprits.
Today's police officers are dealing with more complex crimes as well as tackling rises in knife and gun crime, robbery, burglary and vehicle-related crime, all of which stretch their resources. However they have readily admitted that they aren't focusing on the crimes that matter most to people.
This month, chief constable Sara Thornton said forces were too stretched to deal with some "deserving" issues. There is too much for them to deal with and not enough resources.
Statistics show arrests have halved in a decade and Sara Thornton admitted that the police can't do everything and urged forces to bear down on violence.
I've had the opportunity to speak to senior police officers in recent weeks and the main point I've wanted to make to them is that we should stop talking about 'retail crime' as if it's just a crime against a business which might lose a bit of money or stock. That terminology puts it well down the list of crime priorities for the police and for the courts.
This is not a crime on business but it is a crime on colleagues, who don't, and shouldn't, expect to go to work to suffer abuse or attacks from thugs.
The abuse of shop workers, and at times violence against them, is becoming more commonplace. But retailers can't just complain and call for action from the authorities – we all have a responsibility to do more. At the Co-op, our number one priority is to protect our workers and make our stores as safe an environment as possible.
We've been making security improvements to our stores with hi-tech CCTV to help us identify offenders. We've also given headsets to our colleagues so they have instant contact with our central security team. Security guards are in place and more training is available.
Yet, despite this it's becoming all too common for those serving customers to face abuse, or worse, even violence as part of their job.
In our stores we're seeing fewer incidents but that's little comfort to those who are the victims.
The government is proposing new legislation to restrict the sale of acid and knives but there's no protection for the shop workers who will have to enforce this new law at the checkout.
We're backing an amendment to the Offensive Weapons Bill that will make it an offence to assault, threaten or abuse a shop worker who's preventing an illegal sale of acid or knives. Many employers are in support, but we must gain government support too.
It's an important step to raise awareness of the issue and act as a further deterrent to provide further protection. But this should just be the start.
At the Co-op, we'll be working with local charities and organisations which aim to tackle the causes of crime. Two trials, in Manchester and south London, will approach the problem of retail crime by turning attention to the issues that fuel crime rather than focusing only on in-store deterrents.
And we're fully aware that we won't solve the matter alone. But co-operation is at the heart of how we do business differently and we want to do more to make not only the shops we run safer but also the neighbourhoods in which we trade.
Respect for shop workers should extend to respect for local people to make communities safer for everyone. We're all spending record amounts to protect our colleagues and shops but we need to think differently and find new ways to join forces and tackle the issue.
Otherwise we may find ourselves pulling down the shutters for good in some neighbourhoods.
Co-operation is what the Co-op was founded on and it's never been more important for retailers to join with USDAW and support its Freedom from Fear campaign. We all need to get together and act.
Jo Whitfield is retail CEO of the Co-op