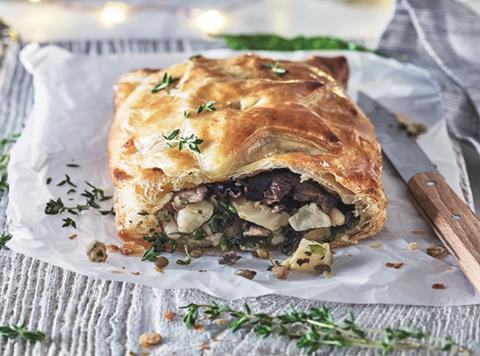 Cook Trading has reaffirmed its commitment to supporting "independent retail and the high street" following a deal with a handful of Central England Co-operative supermarkets and convenience stores.

The £583m branded frozen ready meals producer, retailer and franchiser has secured listings in seven of the society's 260 food stores.

They are supermarkets in Bakewell, Derbyshire; Halesworth, Suffolk; Oakham, Rutland; Stirchley, Birmingham and Whetstone, Leicestershire as well as a convenience store in Bungay, Norfolk and Wildwood, in Stafford

Meals stocked include Coq Au Vin, Chicken, Ham & Leek Pie, Macaroni Cheese, Classic Fish Pie, Lasagne al Forno, Chilli Con Carne, Chicken Jalfrezi, Chicken Tikka Masala, Thai Green Curry, Roasted Vegetable Lasagne, Portobello Mushroom Risotto and Yellow Vegetable Curry.

Cook, which has been trading for more than 20 years, states on its website that it took "the vow many years ago not to supply the major supermarkets".

The business remained "committed champions of both independent retail and the high street", said James Rutter, director of brand and strategy at Cook.
The company had developed good relationships with some of the regional co-op societies in the past couple of years which shared its commitment to community retailing.

"We know there are lots of places where it wouldn't make sense for us to put a Cook shop but where the local community would love to have easy access to our food.

"In those locations, we try to find the best local retailer to work with, be it an independent or a co-operative. We're still certain that supplying any of the big four supermarkets isn't for us."

Central England Co-op head of product and category Martin Hill said: "We are delighted to be introducing the Cook frozen food range into selected stores for 2019 following a successful trial [at Wildwood, Stafford last year] where we received fantastic customer feedback."

Cook had a well-established reputation for making high-quality, flavoursome food products which the society was confident would be "hugely popular and provide even more choice for our customers", Hill said
A Central England Co-op spokesman there was potential to stock the range at some other locations "in the near future".
Cook will open its 91st shop, in Wokingham, Berkshire, in March. Thirty-three of its stores are franchises. It also has branded freezer concessions in 450 retailers across the UK.
Its reach spreads as far as the Channel Islands, where it has a Cook-branded store at St Peter Port, Guernsey, and St Helier, Jersey.

The company enjoyed a year-on-year 6.8% like-for-like hike in retail sales in the six weeks to 5 January. Total sales, including new space and concessions rose 12.9%. E-commerce sales climbed 24%.

Its new vegetarian Mushroom Wellington for two outstripped Stuffed Turkey for two by volume. Its new Blackberry & Sloe Gin Pavlova proved a "bestseller".

"Given the economic backdrop we were braced for a tough festive period, but thanks to some great product development and remarkable efforts from our shop teams, sales outstripped our expectations," said founder and co-chief executive Ed Perry.

"We were also up against double-digit like-for-like growth the previous year so it was a truly impressive performance all round."