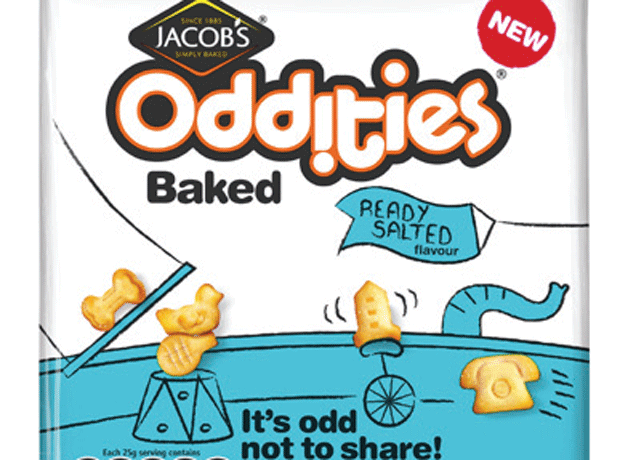 Jacobs Oddities, the bagged savoury biscuit range launched in 2011, has been axed by Pladis.
The six-year-old snack had not been available in high street supermarkets since early June, when it had three SKUs dropped by Sainsbury's, having suffered a raft of delistings by other mults over the past 12 months.
The lineup finally disappeared from grocery altogether about three weeks ago, when Ocado ditched two multipacks.
Value sales of the range had been in serious decline, falling last summer by 60% to £3.3m [IRI w/e 52 25 June 2016].
The decision by Pladis to discontinue Oddities was made "earlier this year" to make way for new products such as the Mini Cheddars variants unveiled in May, said a spokeswoman.
"We regularly review and make updates to our range in response to consumer demand and the latest market trends," she told The Grocer. "While Jacobs Oddities has a small, dedicated fanbase, we have taken the difficult decision to discontinue the product and focus our efforts on the rest of Jacobs' growing portfolio."
Jacobs snacking options such as Cracker Crisps, launched in 2015, have contributed to the brand's resurgence over recent years as it seeks to attract younger shoppers and those seeking healthier alternatives to traditional potato crisps.
Sales were down by 3.9% last year, but this was largely as a result of a flood in Jacobs' Carlisle factory and a move away from promotions "that don't drive incremental growth", the company said [Nielsen 52 w/e 31 December 2016].