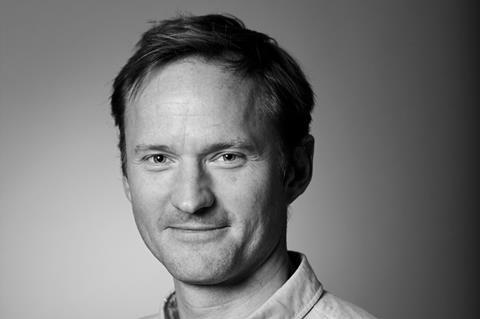 Chris Schulze-Melander is stepping down as CEO of Warp Snacks after almost three years in the post, The Grocer can reveal.
A spokeswoman for Warp confirmed Schulze-Melander was leaving "to pursue other ventures outside of snacking".
Warp Snacks was formed in early 2021, after PE firm Exponent acquired and merged healthier snacking brands Eat Real and Proper.
Schulze-Melander, who was previously CEO of Ecover owner People Against Dirty, took the helm at the newly formed business in March 2021.
An fmcg veteran, Schulze-Melander had already spent six years of his career at Jordans Dorset Ryvita – culminating in his appointment as international MD – and three years at Innocent, where he was ultimately appointed head of innovation.
"Under his leadership, Warp Snacks defined its vision and strategic plans to build a powerful better-for-you snacks business," said the spokeswoman, adding that a new CEO was "expected to be announced imminently".
Warp Snacks chair Kevin Brennan, who was also brought on in March 2021 said: "We are hugely grateful to Chris for setting up Warp Snacks and creating a clear strategy to win.
"As we look to execute against this strategy, Chris is helping us put in place the right team to maximise the potential of the business."
Warp's latest hires include former Hovis finance director Ketan Halai, who has been appointed CFO, and ex-Heineken supply chain director Matt Callan, who has been named operations director.
Both Halai and Callan joined the business in September, bringing with them four decades' combined experience.
Prior to Hovis, Halai spent seven years at Tesco, while Callan cut his teeth at Carlsberg.