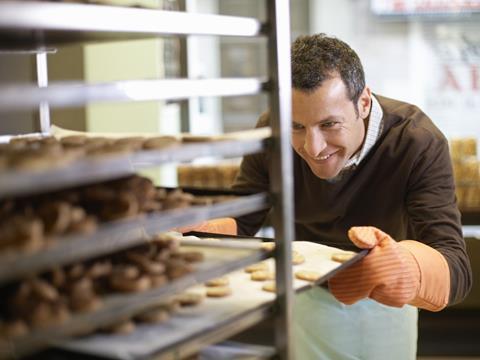 Bosses fired, prices slashed and rivals badmouthed - retailers have tried most tactics in the past few years to survive in a tough economic climate. Yet I'd bet not many owners have handed over the reins (and the chequebook) to staff.

Not least because you'd have to be pretty desperate - like Peter Tompsett, MD of Sussex bakery Truffles. With footfall down 20% and profits slipping, he looked broken in Running the Shop (C4, 8pm, June 16).

Struggling to hold back the sobs, he handed over control of his 13 shops, and £30,000, to his employees under the steely gaze of businesswoman Hilary Devey, best known for her stint on Dragons' Den, and - of course - those shoulder pads.

Alas, the hour of formulaic TV that followed called into question whether it was worth all those tears. The staff settled on depressingly anodyne ideas - to renovate the flagship Henfield store and develop a seasonal range for Halloween. A solid business plan perhaps, but hardly inspiring TV.

And so we had apprentice baker Charlotte pitching her idea for a marshmallow-stuffed cone witch hat to her nan; and long-suffering store manager Sam browsing for homely café tables. Even glamorous Devey couldn't inject much spark.

None of which is to say the experiment didn't pay off. Café sales were up 10% at the Henfield branch after a lick of turquoise and re-branding. Even Hilary said she'd consider dropping in for a cuppa.

All of which suggests giving staff greater autonomy could be a viable option for other struggling retailers. Just please don't bore us with it on TV.