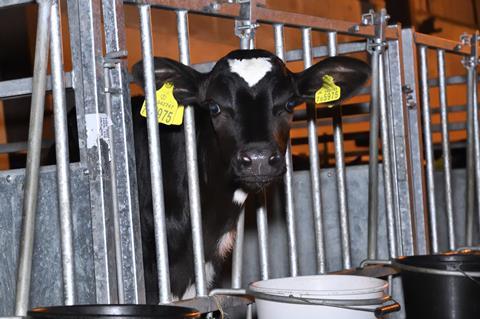 A crowdfunding campaign by Animal Equality UK to get anti-dairy industry billboards erected in 10 major cities has reached its £5,000 target.

Aimed at disrupting the dairy industry's annual awareness month - Februdairy - the animal rights group's campaign will "tell the heartbreaking stories of the cows who suffer and die" to produce dairy products, it claimed.

In particular, Animal Equality said it planned to highlight the plight of bull calves and the ­negative health impact the pursuit of maximum milk yields has on dairy cows.

The billboards are set to appear in London, Belfast, Cardiff and Glasgow next month.
The upcoming campaign was criticised by dairy farmers, who accused Animal Equality UK of trying to "shock conscientious consumers into ditching dairy".
"Many people are unaware of how different farming systems impact on the quality of milk and dairy products, cow welfare and the environment," said director at the Free Range Dairy Network, Neil Darwent.
"This is undervaluing good quality milk produced by traditional pasture-based dairy farms, where cows are free to graze in fields. Facts – not misinformation – enable people to make their own minds up about the kind of farms they want to buy milk and dairy from."
Translink criticised for vegan advertising
Meanwhile, in Northern Ireland, public transport provider Translink has been criticised by the Ulster Farmers' Union for displaying vegan adverts on its buses.
Alleged to have appeared on the side of school buses, UFU said the ads "wrongly demonise the livestock industry" and called for their removal.
In response, a spokeswoman for Translink said contracts for its advertising were handled by an external firm and that it did not have a stance on the issue.
"The advertising contract has ended and the bus-side advertisements are in the process of being removed," she added.
It follows a similar dispute in Shropshire last year, where a complaint about Veganuary adverts on Arriva buses saw them removed.