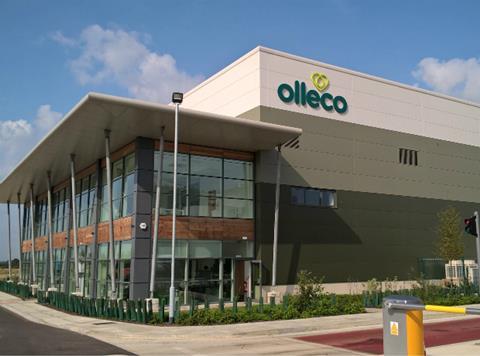 Arla Foods has announced plans to become a net zero carbon company by 2050.
The dairy co-op intends to either cut out or offset any unavoidable emissions by this date, while also balancing nitrogen and phosphorous cycles to support clean water systems and becoming "even more closely aligned with nature" by increasing biodiversity across its farms.
The pledge, which will be achieved using a series of carbon-cutting initiatives, follows a sustained period of criticism of the dairy sector from environmental and vegan lobbies over the levels of emissions it produces.
While recognising the plan was "ambitious", Arla said the "rapid pace of change in technology and ever-increasing on-farm efficiencies" meant it was an achievable goal.
The group's top 10% most sustainable farms produced almost 15% more milk over the year than the 10% least sustainable, it said. Meanwhile, the potential impact on income for becoming more efficient was as high as 1.10 pence per litre.
Arla's UK MD Ash Amirahmadi said the dairy giant would hit its 2050 target by expanding the use of existing systems such as the circular economy in use at its Aylesbury milk processing facility, harnessing new technology including robotics, and by continuing to incentivise its farmers to become more efficient.
The supplier's plant in Aylesbury is the first net zero carbon facility of its kind in the world, and cut emissions by more than half between 2015 and 2018 after switching to biogas produced by ABP's Olleco at an adjoining plant, which uses waste product from the beef processing sector.
Amirahmadi said the Aylesbury model could be adopted on a wider scale, while the dairy co-op would also look at the viability of mini anaerobic digestion units on individual farms, and invest in more efficient feeds.
"We've already started work to reduce emissions across the business," he said. "Farmers have already reduced energy use on farm, while we have taken 75,000 tonnes of plastic out of our supply chain since 2005 by making our packaging more lightweight, a 48% reduction."
One of the greatest challenges facing the food sector was to provide natural, nutritious food for a growing population whilst also reducing the industry's collective impact on the planet, he added.
"But Arla has already shown this is possible and the new ambitions announced today will ensure Arla's farmers, production sites and products continue to play their part in developing a sustainable world for everyone," Amirahmadi added.