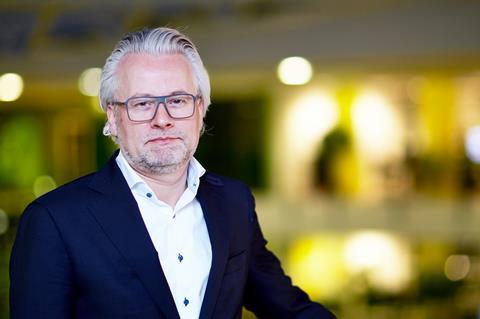 Dairy giant Arla is ready to embrace the plant-based boom, The Grocer can reveal, and is planning a big push into the category.
With sales of plant-based dairy alternatives rocketing, Arla was now seriously looking at launching its own vegan products, suggested its executive vice president for Europe Peter Giørtz-Carlsen.
It follows research by Mintel last month that revealed consumption of plant-based milk alternatives among UK shoppers rose from 19% last year to 23% this year.
The sector was now an increasingly important part of European consumers' diets, said the Dane, who previously ran Arla's UK business, "and there is definitely a consumer need there".
While Arla would retain a "full focus" on developing its dairy business and expanding its branded dairy portfolio across Europe, he told The Grocer it was now "very difficult not to have a stand on plant-based".
"We are now evaluating this very clearly", he said. "I can't see why we should not enter this sector at some point".
Such a move would follow a similar play by rival Danone. The French dairy giant is expected to launch a dairy-free variant of its flagship Activia yoghurt later this year, and the business will give other brands the same treatment as it looks to "keep consumer needs and desires at the centre of our decisions", said its executive VP of dairy & plant-based Francisco Camacho in May.
In a clear hint the supplier would look to use its existing sourcing and manufacturing base, Giørtz-Carlsen added Arla's 12,000 farmer owners across Europe meant it already had the "infrastructure capability" to make an impact in the category.
"If we enter, our aim would not just be a 'me too'. We would come with something meaningful with a clear point of differentiation," he said.
"We really would like to drive and develop the category for the consumer. Fundamentally, we believe it's not an 'either or' decision. There is room for both dairy and dairy alternatives in the market and we need to cater for consumer needs."