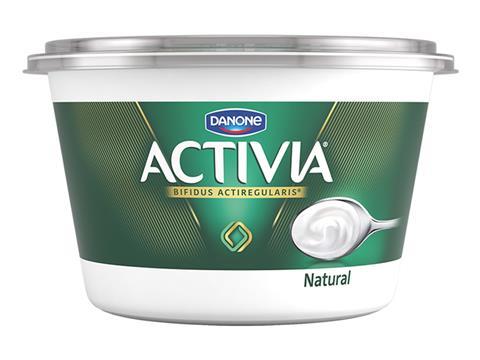 Danone is to launch plant-based versions of its best-known dairy brands over the next 12 months, as part of ambitious plans to triple plant-based sales by 2025.
The dairy giant intended to grow plant-based revenues from €1.7bn to €5bn by the middle of the next decade, said executive VP for essential dairy and plant-based Francisco Camacho this week.
Danone planned to start offering "plant-based alternatives in key dairy brands", Camacho told an investors seminar in London on Monday, in a move that would "take plant-based to the max".
The target would be achieved by accelerating the development of brands within its core plant-based lineup such as Alpro. It would also expand into adjacent categories such as plant-based ice cream and sports nutrition, and look to "leverage Danone's full brand portfolio", he said.
Camacho used a proposed dairy-free Activia made using almond milk as one example of possible plant-based innovation.
Mounting speculation
It follows mounting speculation that Danone would seek to add dairy-free variants to its biggest brands in recent months. In an exclusive interview for this year's Grocer Dairymen supplement, Danone Dairies UK MD Craig Read said dairy alternatives was a "super exciting" category with "huge" growth potential for the business. "If consumers desire a non-dairy alternative from some of our big brands, then we need to deliver it to them."
Adding plant-based variants to its existing brands would combine Danone's "leadership position in dairy with the high-growth potential of plant-based ", the supplier said in press statement this week.
Danone was developing a "unique portfolio of health-focused and purpose-led brands, acting as a catalyst for consumer reach", said the company's CEO and chairman Emmanuel Faber.
He added its growth strategy addressed some of the food sector's fastest-growing trends, notably among younger generations.
"Our progress to date gives us every confidence in our ability to navigate increasing global volatility and deliver superior sustainable profitable growth, to create and share value," Faber said.