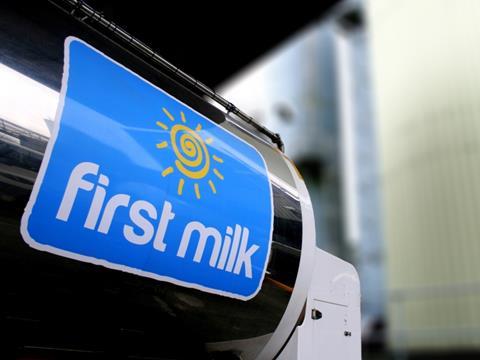 Members of First Milk have supported sweeping governance changes designed to turn the troubled dairy co-op's fortunes around.

The proposals - which include the establishment of a smaller and more specialised board with greater commercial skills, and a new council body to oversee business strategy and represent farmers - were presented to the dairy co-op's member owners at its agm yesterday (29 October).

First Milk has suffered a turbulent recent history, and reported pre-tax losses of almost £25m for the year to 31 March earlier this month. A highly critical external review into its governance by management consultancy Greenburn Associates - as reported by The Grocer this week - found the board had failed to follow "conventional business practice".

"I was very pleased at the level of member support for the governance proposals at the meeting," said First Milk CEO Mike Gallacher.

"While the Greenburn report made for tough reading, it was important that we went through this process and were transparent and open with members. We have incorporated the learnings into the governance proposals."

Gallacher confirmed the co-op's internal restructuring - announced in May - had now been completed, with a reduction in staffing number and operating costs. The board had also been strengthened this month with the appointment of Brian Mackie as chief operating officer and Carl Ravenhall as non-executive director, he added. "We have continued to make progress across a number of areas over the last few weeks."

Jim Baird was re-elected as a non-executive farmer director, with Gallacher and Mackie formally elected as executive directors, and Robert Craig elected as a non-executive farmer director.

The agm also saw former farming minister Sir Jim Paice stand down as chairman, with current vice chairman Nigel Evans taking over as interim chairman.

Paice, who was appointed chairman in October 2013, cited the need for First Milk's board to appoint "more people with real commercial and business skills", when he announced his intention to resign in June, adding there had to be "significant change in the constitution of the board, and that includes the chairman role".

First Milk said the recruitment process for a new chairman would be completed shortly, while the proposals for the new governance structure would be put out for a full consultation of members before being finalised at a special general meeting in December.