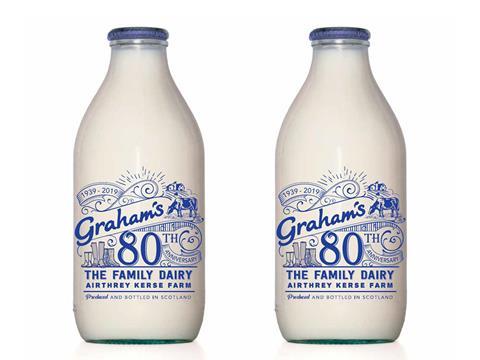 Graham's the Family Dairy is to sell fresh milk in glass bottles for the first time in more than 60 years.

It has reintroduced the format as part of its 80th anniversary celebrations, and in response to consumer demand. It ditched glass in 1958 for cartons.

The supplier will sell one-pint bottles of semi-skimmed and whole milk (rsp: 85p) to retail and foodservice customers across Scotland, including those looking to sell via doorstep delivery.

They will carry a limited edition 80th birthday design before transitioning to standard Graham's branding next year.

"It's exciting to see this come to life," said Graham's MD Robert Graham.