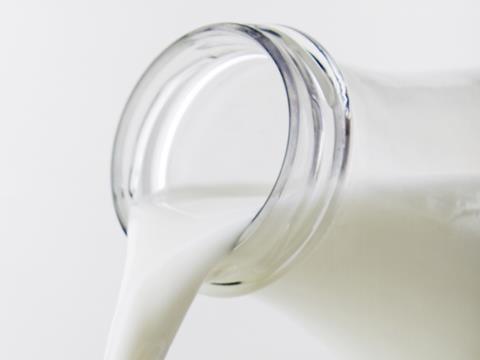 Dairy farmers have welcomed Lidl's decision to pay its suppliers more for the fresh milk it sells, as the debate about milk prices continues with talks between farmers and ministers scheduled for today.
The discounter announced on Friday evening (14 August) it was following Aldi, Asda and Morrisons in increasing the amount it paid its suppliers, Dairy Crest, Arla, Müller Wiseman and Graham's The Family Dairy. Lidl is pledging to pay 28 pence per litre from today (17 August), the same price pledged by Aldi and Asda. Morrisons has pledged 26ppl, as well as launching a new premium line of milk and Cheddar that allows consumers to support farmers by paying a higher price at the till.
In a statement, Lidl said it did not believe "in a market that is not fair to all businesses involved", and had become "increasingly concerned about the sustainability of the industry as a result of volatile global market conditions".
Lidl UK buying director Paul Gibson, said the retailer was "proud to have developed and maintained strong, long-standing relationships with all our dairy suppliers, many of whom we have worked with for over 15 years".
He added that it would "continue to champion the British farming industry both locally and abroad through our large volume of exports, which give consumers right across Europe the opportunity to enjoy fresh British produce".
NFU dairy board chairman Rob Harrison said the move by Lidl was a "positive step in the right direction" for dairy farmers, with many in "dire straits".
"There has been overwhelming public support from the general public and we are pleased to see that Lidl has recognised this and is taking action to help ensure farmers get a fair price," he added.
Further protests
Lidl's move follows a wave of protests by farmers during the past fortnight over the low farmgate and retail price of milk, and comes ahead of a summit between farmers' unions, environment secretary Liz Truss and her ministerial counterparts from Wales, Scotland and Northern Ireland today.
Speaking to The Grocer ahead of the summit, Truss said the dairy sector was facing "issues we need to address".
"Clearly, these are very difficult times and we know that farmers are facing difficulties from global commodity prices, an increase in supply and a fall in demand – we all understand that challenge," she said.
"retailers understand they need to have future supplies of milk and they need the security of that supply," added Truss. "Britain is a very large liquid milk market, much higher than other countries, and that's why supermarkets have been making these moves over the past week."
However, she warned that liquid milk was only one part of the dairy sector, and more should be done to support producers of butter, milk and yoghurt, of which "a large proportion is imported".
"One thing I want to see is for consumers to get much better information when they are buying British cheese to differentiate from imported, and I've called for country of origin labelling on dairy products at EU level," she said.