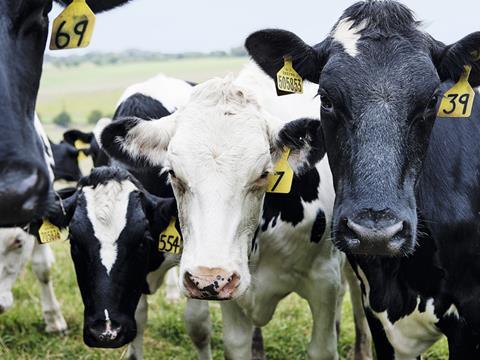 Müller Milk & Ingredients' new milk supply deal with Lidl will give farmers the opportunity to fix up to 50% of their supply at a price of 28 pence per litre for the next three years, the dairy giant has confirmed.

The new three-year partnership, which becomes effective on 1 June, will see Müller supply 90% of Lidl's liquid milk and butter products in the UK, with Arla losing the 30% share of the Lidl business it currently holds.

By securing a fixed price for a portion of their milk supply, members of the Müller Direct farmer group could substantially reduce their exposure to market volatility, which has seen farmgate milk prices suffer dramatic swings during the past few years, Müller said.
It follows the launch of a futures contract for farmers by Müller last summer, described as one of the "first mainstream executions" of a futures contract by any major UK dairy processor.

"There's no doubt that the highs and lows of market volatility are challenging to deal with, creating uncertainty and inability to plan ahead," said Müller milk supply director Rob Hutchison.

"This new approach gives dairy farmers security and confidence for the future and is a very good example of innovation which benefits the whole supply chain."