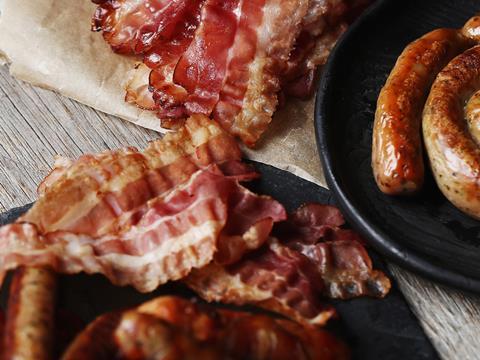 Almost 30% of UK shoppers have reduced their meat intake over the past year, according to new research by Alpro.

Fuelled by considerations over health, expense, weight and the environmental impact of the agricultural supply chain, consumers cut down on meat in favour of plant-based alternatives said the study, due to be published later this week.

Alpro's poll of 1,568 people found more than half of those surveyed were seriously considering further increasing the amount of plant-based food and drink they consumed in the year to come, with one in five "definitely" intending to add more, while a further third were "likely" to make the switch.

Here again, health was cited as a key motivation by the majority (61.2%) of those planning to amend their eating habits, followed by weight loss (38.9%) and environmental considerations (16%).

It comes as sales of plant-based food and drink alternatives are booming, growing by almost a fifth (19%) to £313.5m in the year to the end of January 2018 [Nielsen Total Market MAT 52 w/e 27 January 2018]. It represented a boost of more than £50m on the preceding year, as a similar fraction (19.4%) claimed to be eating more plant-based foods than they did a year ago amid a continuing rise in flexitarian diets.

Alpro's survey also found around 9% of respondents were vegetarian or vegan, higher than NHS estimates that put the national percentage closer to 3%.

"Eating plant-based food and drink is now part of a normal repertoire for one in three households, whilst we can see from our own study that there is a clear opportunity to target the two out of three households who have yet to discover the joys of plant-based on a regular basis," said Alpro vice president of customer development Sue Garfitt.

The study was released ahead of Plant Power Day, an awareness day to be celebrated on 7 March spearheaded by Alpro with the intent of engaging consumers.