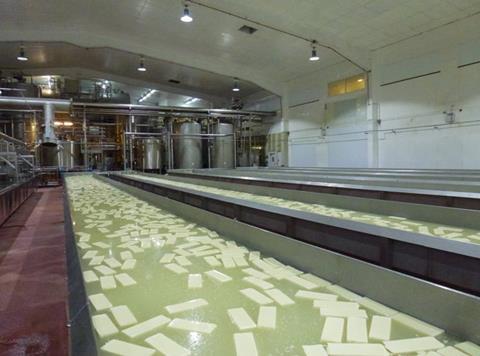 Organic dairy co-op Omsco has been awarded the first-ever licence to export UK organic dairy products to China.

The agreement, made in conjunction with Soil Association Certification and the Organic Food Development and Certification Centre of China, also means Omsco can now supply Chinese-approved milk to organic dairy processors wanting to export to China.

There is strong demand for oganic dairy products in China following recent food scares, said the Soil Association. The agreement will cover 15 million litres of organic milk, worth between £7m and £10m at port of export, it added.

"This certificate is a great achievement for all involved - we've been working closely with the OFDC since we set up the partnership last year and are really pleased to present the first Chinese certification to Omsco," said Emma Yeats, senior certification manager at Soil Association Certification.

Chain's organic application process is more complex than the EU, with different regulations. "Through our partnership with OFDC we helped make the certification process more efficient, offering technical support every step of the way, enabling our customers to gain certification and finding new export opportunities in this rapidly developing market," added Yeats.

Omsco MD Richard Hampton said the "landmark" license would help "enormously" with the rollout of organic dairy products to customers "who need quality organic dairy ingredients for their products destined for the Chinese market".

Earlier this month, Omsco announced it had formed an alliance with US organic farmer business Cropp Co-operative to create what it described as a "transatlantic balancing pool" that would produce almost one billion litres of milk a year.