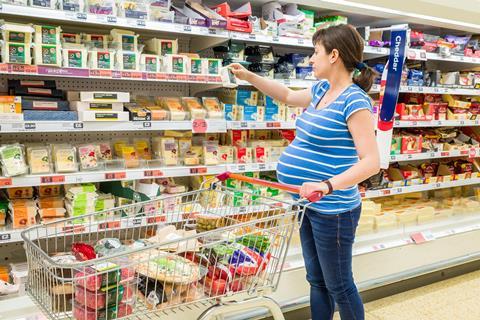 The cost of a number of cheese and block butter lines in the major supermarkets have rocketed by more than a quarter over the past four weeks, analysis of exclusive Assosia data has shown.
In the latest sign of escalating inflation at the tills, there were more than 280 price hikes across the two categories in the big four, Waitrose, Aldi and Lidl from 6 to 27 June.
This represented roughly 10% of the total cheese and block butter SKUs on sale, with about 140 lines seeing price hikes of 10% to 50%, and 17 above 25%. Of the products to have seen increases, about 58% were own label.
Notable increases included a 50% rise for a 300g Lake District grated cheese in Morrisons to £1.50, and a 42.9% jump in the price of a 200g Wensleydale Creamery Yorkshire Wensleydale in the same retailer to £3.
Some 17 SKUs sold by market leader Cathedral City saw price hikes of 5% to 16.7% across the selected retailers, while Arla's Lactofree saw four increases between 6.1% and 34.6% over the four-week period.
Inflation in block butter included a 14.5% jump for a 250g block of Anchor and a 13.8% increase in the price of a 250g block of Président butter in Waitrose.
In own label, standout price hikes included a 31% hike in the price of a 125g Morrisons Italian Mozarella line to 79p, and a 26.7% increase in the price of a Waitrose Essential Brie (200g) to £1.90.
The increases come amid ongoing farmgate price hikes to reflect the rising costs of production across the farming sector. Arla announced this week it would increase its July standard milk price by 1.66p to 49.95ppl. Its organic price, meanwhile, would rise to 55.11ppl.
Meanwhile, the previous week, Freshways announced it would increase its milk price for September to a record 50ppl.
Research released by the NFU this week revealed 7% of the country's dairy farmers were likely to cease milk production before March 2024 due to the challenging conditions.
Elsewhere, data from the BRC and NielsenIQ, published on Wednesday, revealed fresh food inflation had "strongly accelerated" in June to 6.2%, from 4.5% in May. This was above the 12 and six-month average growth rates of 2.2% and 4.0% respectively, and was the segment's highest inflation rate since May 2009.