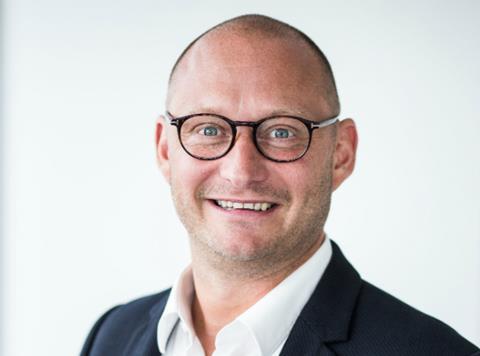 A second wave of dairy alternatives is upon us. That was the message of last week's first-ever Plant Power Day, a consumer awareness initiative spearheaded by Alpro.
The proportion of households buying plant-based alternatives to animal protein has grown from 22% in November 2014 to 33% in January 2018, according to Alpro's newly published Plant-Based White Paper. Meanwhile, year-on-year value sales of dairy alternatives are up 19% to £313.5m [Nielsen MAT 52 w/e 27 January 2018].
The sector is booming, but Alpro senses it's time for a refresh. It wants to start shouting about what it's full of, instead of what it isn't.
"In the beginning, we spoke about our category being 'free from' things," said Alpro general manager Sven Lamote in an interview with The Grocer last week. "More and more we're going to talk about how it's full of things. It's low in some of the bad things, but it's full of good things like the almonds, the nuts, the antioxidants.
"These are all things people can eat to become more healthy and stay more healthy, which will be relevant to all age groups, all genders."
Outlining plans to build on a recent switch of much of its soy production from South America to Europe, Lamote added "we don't have two planets", as he pledged to build a "sustainable future" for the brand, with a bigger emphasis on sustainability and diversification around NPD.
Lamote isn't alone in pushing for a new, more inclusive 'free from' message. Tesco's chef-director of plant-based innovation, Derek Sarno, is clear on animal-free messaging but shies away from the often divisive term "vegan" on his Wicked Kitchen Tesco ready meal and food-to-go range, as well as his website and cookbook.
Many other plant-based brands seem to agree. As the free-from market continues to evolve away from functionality and more towards pleasure, taste and product quality, marketing messages have to evolve too: and they have to become more sophisticated.
With a host of startups entering meat and animal protein alternatives and supermarkets wising up to demand with their own innovations, being 'free from' a certain ingredient is simply no longer enough to stand out from the crowd. It's a useful starting point, no doubt, but little more.