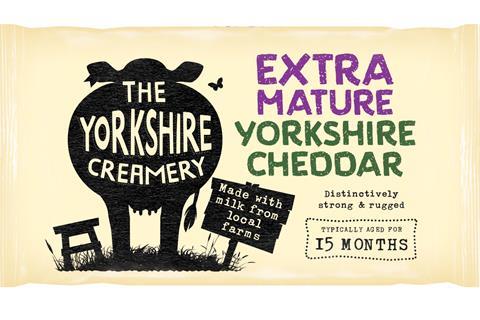 Yorkshire-based dairy the Wensleydale Dairy Products has become the latest food firm to diversify in the face of the coronavirus pandemic with the launch of an online deli service.
A new section on the firm's website will sell its cheese ranges - including the recently launched Yorkshire Creamery brand - as well as local produce and homeware from the county.
Wensleydale said it hopes to support businesses in its community with the move, which will see products delivered directly to consumers on the UK mainland.
"Whilst supermarkets are facing increasing demand and pressure, we don't want to see people go without the everyday essentials," said Wensleydale Creamery visitor centre director, Trish Cannon.
"We hope our online deli will ensure everyone is able to easily access our award-winning cheeses, as well as supporting other local Yorkshire businesses whose delicious food products and locally-made gifts are available through our mail order."
Last October, the company unveiled a trio of cheeses under its new Yorkshire Creamery brand as it sought to expand its dairy offering on the national stage.