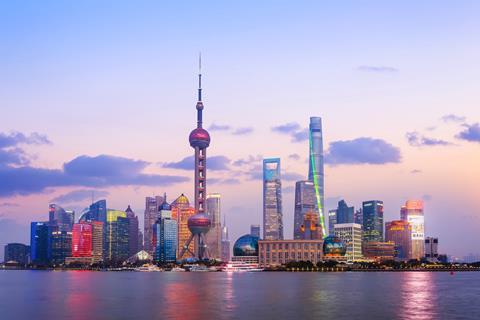 A multiple retailer from the west turning up in China full of promises is nothing new. They arrive to a big fanfare, and then usually leave quickly with their declarations unfulfilled. So it was with keen interest I visited one of the newly opened Aldi stores in Shanghai.
Aldi has been astute in its approach to China. It entered the market as an online seller, including a presence on the hugely popular TMall – similar to Amazon, it's a business to consumer selling platform, but sellers can have sophisticated shops rather than just listings. Most major brands and retailers have flagship stores on TMall, JD and VIP, even the big luxury brands that would recoil at such an idea elsewhere. But China is a tough online marketplace – one even the likes of Amazon have found too difficult.
Aldi has done modestly well online selling only imported goods to start with, but bricks and mortar presence is the acid test in what is now the most sophisticated consumer environment in the world. To give the German retailer a test run, I decided to take a friend with me for a lunchtime shop, and compare it to my normal grocery shopping experience.
My first impression: in size it's a cross between a convenience store and a normal-sized supermarket, which is fairly unusual in China. It's well set out with shelves fully stocked, but more importantly it's easy to see Aldi has got localisation right. Lidl, for example, tried to play safe and was less ambitious in its localisation, which did not work. In this respect Aldi's proposition works well, and has gone one better than might be expected.
A clever feature is how Aldi has struck deals with popular Chinese fmcg food producers to create exclusive branded ranges, and there is a good selection too. Creating instant association via exclusivity with favoured producers is a smart move.
The ready-to-eat food is a mixture of Chinese and food from overseas. Cold noodles, rice and pasta dishes are available along with Japanese-style hotpot. There's a bank of seating by the window where the ready meals can be eaten, and they were all taken during my visit, which is testimony to the fact Aldi has succeeded in what is not an easy challenge.
Another good feature is the availability of western premium fmcg brands that are difficult or impossible to find elsewhere in Shanghai. Not only that, they are very well priced. The bottle of Perrier I bought was 40% cheaper than in my local supermarket. Similarly, my friend and I were impressed that Canadian maple syrup was available with at least an equal saving. This is a major USP Aldi can capitalise on.
Imported products that are hard to find, and available at affordable pricing, can be a major asset for Aldi. There's also a good if not abundant selection of essential Chinese options such as tofu, frozen dumplings, spices and sauces – the sort of thing you would expect to find in any Shanghai grocery store. There's not a large range of any one category because of the size of the outlet, but there is a good enough selection.
One thing I had been expecting, but was missing, was a greater number of in-store discounts and promotions. Finding a bargain is ingrained in Chinese culture no matter what the ticket price, and it is an effective way to move products. The category exception was wine, where there were good offers – I felt compelled to buy a bottle of prosecco.
The final point to report, and most unusual of all, are the payment options. In China, mobile telephone payment via social media account, including face recognition, is nothing new. The two payment platforms used most in the grocery sector are Alipay and WeChat Pay. Aldi accepts both at the service tills and self-checkout. This was to be expected, but there is an alternative.
The unexpected comes from an Aldi WeChat mini-programme. Mini-programmes are created as social media promotional games, competitions, or to improve the shopping experience. What Aldi has done is create a mini-programme that allows shoppers to scan barcodes as the shopping basket is filled, and then simply leave the shop on trust of payment. There are no security staff to check digital wallets for payment. The process is based on trust.
The assumption has to be that ease of shopping experience, and saving on staff costs, outweighs any potential losses from dishonesty. It will be interesting to see how this works out. I might add I paid for my shopping basket.
So will Aldi work in China? From a shopping experience, the signs look good. It has clearly done its homework, been prepared to reinvent itself, and been creative in offering localised food whether ready to eat or packaged. The availability of hard-to-find overseas brands at such good prices is a guaranteed winner, and the staff are knowledgeable and helpful. There is room for improvement in terms of offers across the category portfolio, but I have no hesitation in being a customer.