Lidl is set to expand the space dedicated to fresh food in its depots following a surge in sales.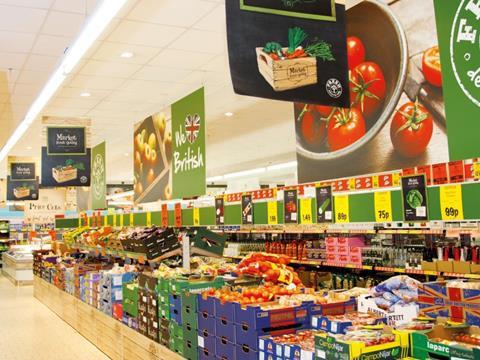 The discounter said it would increase the temperature-controlled space at each of its eight depots by 20% in order to increase capacity for fresh and chilled lines.

Lidl also plans to dedicate 129,000 sq ft of space to fresh food distribution at each of the two new depots it is building in Kent and Southampton.

"We are constantly refurbishing our existing RDCs and the current focus is on fresh. Therefore, we are looking to extend our temperature-controlled areas to keep up with rapid sales growth in categories such as fruit & veg, chiller and bakery," said a Lidl spokeswoman.

The fast-growing discounter is set to open a £40m, 215,000 sq ft distribution centre in Northfleet, Kent, this autumn. The distribution centre will create 150 jobs and primarily manage deliveries of fresh lines into stores in London and the South East. Lidl is also building a 450,000 sq ft RDC in Southampton, which will serve stores within the Dorchester, Newbury and Brighton triangle and create up to 400 jobs. It is expected to be fully operational by late 2015.

Fresh is a growing focus for Lidl and Aldi, as Morrisons CEO Dalton Philips acknowledged last week when he unveiled the retailer's latest plan to combat the discounters.

Lidl maintained its record market share of 3.2% with sales up 16.5% year on year in the 12 weeks ending 2 March [Kantar Worldpanel].