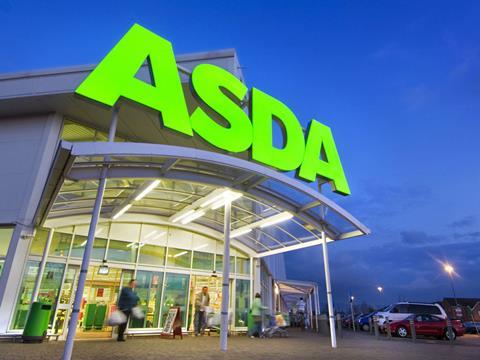 Asda has followed Tesco in promising to appoint more female senior managers, as it became the second major supermarket to reveal a big pay and seniority gap between women and men.

The Walmart-owned supermarket published its Gender Pay Gap report, in line with new government requirements, this week. It revealed the median pay difference between all men and women employed by the company was 8.9% - compared with the national average of 18.4%.

Asda said 86% of its staff worked in hourly paid roles in stores, which have no gender gap in their set rates of pay. But it revealed just 35% of those occupying senior roles at Asda were women, compared with 70% of junior roles.

Last week Tesco, which reported an overall 8.7% median gap between gender pay, acknowledged it also had "more to do" to promote women to leadership roles, with its results showing nearly 60% of its top jobs were held by men.

Asda said the gap when it came to senior roles had been closing, with 35% of its senior leadership positions occupied by women, compared with 31% in 2014. It said it had several initiatives in place to try to close the gap, including a global Women in Leadership programme supported by Walmart.

These also included flexible job design and unconscious bias training to ensure "talented women are encouraged and enabled to progress into more senior roles".

"Rates of pay and access to benefits and opportunities are the same at Asda, regardless of gender," said senior vice president of people Hayley Tatum. "Whilst our gender pay gap is better than the national average we recognise that, like many businesses, we have challenges when it comes to female representation in more senior roles - and that is something we're committed to addressing."

Both Asda and Tesco have felt the heat over alleged lack of equal pay. Earlier this month, Tesco was faced with the start of a legal action brought by law firm Leigh Day over the disparity in pay at its "predominantly male-dominated" distribution centres compared with shop staff, where employees are more likely to be women.

In June last year, an employment tribunal found that nearly 20,000 lower-paid female Asda workers, also represented by Leigh Day, could compare themselves with higher-paid men who worked in Asda's distribution centres.

Meanwhile M&S this week revealed its median pay gap was 3.3%, well ahead of the national average. However, the difference in bonuses paid to male and female employees saw a gap of nearly 16%.