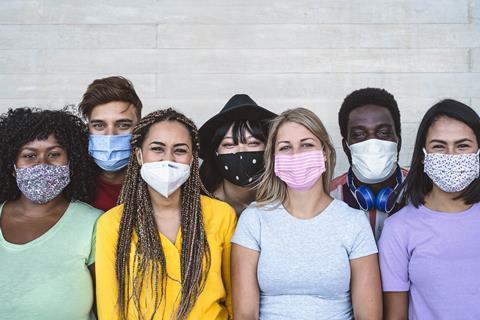 Gender and ethnic diversity has improved across all leadership levels in the food and consumer goods industry over the past two years.
This is the key finding from IGD's Inclusion and Diversity in Consumer Goods and Grocery 2021 report, which showed the industry has made progress in creating more inclusive and diverse workplaces against a 2019 benchmark.
IGD partnered with recruitment specialist MBS to survey over 200 businesses and discuss D&I with more than 100 chairs, CEOs and HR directors in the sector.
The organisation said businesses have baked D&I initiatives into their formal strategies and allocated the appropriate budget to furthering them in the past couple of years.
Its report found over three-quarters (77%) of businesses now have formal plans to increase representation, compared to only 45% in 2019.
"I'm delighted our industry has continued to prioritise inclusion and diversity during what has been an incredibly tough couple of years," said IGD's CEO Susan Barratt.
"What's more, this focus is no longer the preserve of our industry's bigger businesses – we're now seeing organisations of all sizes prioritising and making great progress in this area."
"Creating an inclusive working environment plays a fundamental role in attracting great people to work in food and consumer goods, retaining and developing our workforce and ensuring our industry continues to thrive," Barratt added.
As a result, there is now more diversity in senior positions across all leadership levels (board, executive committee and direct reports to the executive committee).
The report showed 60% of companies have improved female representation in at least one leadership level.
Similarly, 60% of businesses improved ethnic minority representation in at least one leadership level.
The proportion of ethnic minority directors at non-executive board level has seen a "significant jump", which the report partly attributes to the acceleration of conversations around race and racism since the Black Lives Matter protests of last year and "the need for businesses to be taking tangible action on the issue".
Additionally, 36% of companies reported having at least one openly LGBTQ+ leader at executive committee or direct reports level (up from 27% two years ago).
The percentage of companies that had at least one physically disabled leader at executive committee or direct reports level also rose from 15% in 2019 to 28% in 2021.
"Fostering diverse workforces and inclusive environments is not only right morally, it is a commercial imperative, especially in an industry serving such a varied customer base," said MBS director Huw Llewellyn-Waters.
"New generations of consumers and employees are voting with their feet, and businesses that fail to prioritise inclusion and diversity risk being outrun by more forward-thinking competitors."
While the pandemic delayed efforts to implement formal strategies, many retailers have been announcing D&I measures in the past year – from Waitrose's extended paid paternity leave to Sainsbury's ethnicity and gender pay gap report.
And last month, key players in the sector gathered at GroceryAid's Diversity in Grocery Live event to discuss solutions to tackling the lack of diversity and inclusion in the industry.