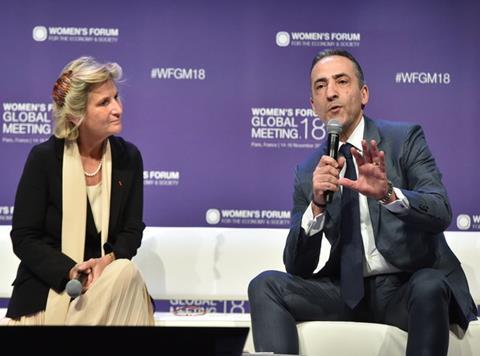 P&G has launched a new business initiative aimed at improving diversity in the supply chain.

The supplier has partnered with UN Women and WEConnect, a non-profit that connects female-led businesses to suppliers, to create the Women & Supplier Diversity Daring Circle, an initiative that will look to accelerate the representation of women among European suppliers.

Among its aims are to communicate the business case for better gender diversity, encourage more companies to seek certification for their efforts around diversity via platforms such as WEConnect and, ultimately, to create a route for female-led businesses in the supply chain to work with companies such as P&G.
"We have a massive growth opportunity behind gender-diverse sourcing as part of corporate procurements in Europe," said Fares Sayegh, vice president of the global supply network & business services at P&G. "Several studies suggest that a woman economically empowered reinvests three times more than a man in access to health, to education and overall consumption. That's a lot of purchasing power.
"We also have a responsibility as a corporation to understand the barriers women entrepreneurs face. We need to build infrastructure to help identify those women on a larger scale and create conditions that will drive for a more inclusive procurements industry."

The supplier has already created training programs targeted at female entrepreneurs and since 2016 the scheme has seen 12 out of 150 converted into P&G suppliers. The brand owner has also announced it will aim to source $100m from women-owned businesses outside the US over the next three years.

"I reiterate my invitation to corporations, institutions, experts and other organizations to join our efforts," added Sayegh. "I encourage women-owned businesses in Europe to make themselves visible and self-register on the WEConnect platform - a global network that connects women-owned businesses to qualified buyers around the world."