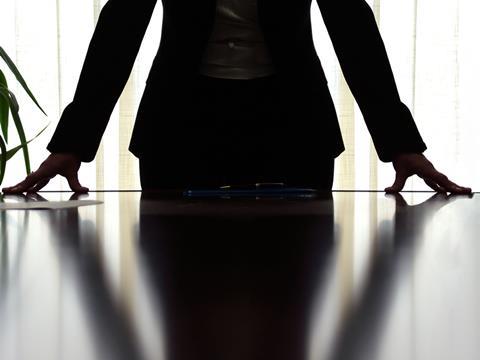 "Business issues are never just business issues."

This was the prophetic observation of PepsiCo CEO Indra Nooyi before she was plunged into PR hell this week for suggesting delicate lady snackers needed delicate lady crisps with silent crunch technology and purse-sized portions.

Nooyi even managed to offend Piers Morgan, who mockingly smashed a bag of Doritos live on air. Meanwhile, newspaper columnists from every political persuasion rubbed their hands with glee at the easiest fodder of the year.

No doubt Nooyi's ill-judged comments would have proved incendiary at any point in the past decade. I found myself tempted to tuck into a big bag of Wotsits head-first and hands-free just to prove I could. But the fact is there has never been a worse time to speak unthinkingly about gender - and Nooyi wasn't the only food and drink figurehead to misstep on that front this week.

On Monday, Ocado CEO Tim Steiner had to publicly 'condemn gropers' after being outed as one of the guests at the deplorable Presidents Club dinner.

News that the ASA had banned a Tunnock's advert featuring Tea Cakes perched inexplicably high on a female tennis player's thigh sparked another round of frenzied debate yesterday.

And then came the furore over news Tesco is facing a £4bn lawsuit for paying its (largely) female store staff substantially less than its (largely) male warehouse workforce. Formidable law firm Leigh Day says it has similar claims lying in wait for both Sainsbury's and Asda - a threat that must be giving the retailers' PR and legal teams sleepless nights.
Head in the sand
The anodyne corporate response from Tesco to the story will do little to assuage the growing chorus of criticism aimed at it. Business won't be able to ride this new heightened focus on how we treat, talk about, listen to and pay women by shoving its head in the sand. Whether they like it or not, huge employers like Tesco - and PepsiCo - are a big part of this conversation. And the problem.

As we reveal this week, women in top sales roles at fmcg suppliers are not only paid substantially less than their male equivalents, but they occupy only 10% of sales director spots. The argument that women aren't attracted to the job doesn't wash either. At more junior levels women make up nearly 50% of sales teams. Then they disappear. Off a cliff.

With new gender pay gap data due in April from all larger businesses, we'll soon see if this magical disappearing act is limited to sales. But I strongly doubt it. Lord Davies might be thrilled at the 25% representation of women in FTSE 100 boardrooms but female execs are still at less than 10% in many blue-chip firms.

No one person, company or government knows how to tackle this. Even the formidable Indra Nooyi says it will take a "concerted effort" from everyone. But what this week has made painfully clear is that business won't escape being swept up in the zeitgeist. When it comes to gender equality, "business issues are never just business issues" and no CEO will be permitted by the public to tuck the problem discreetly into a purse next to their lady-sized crisps.