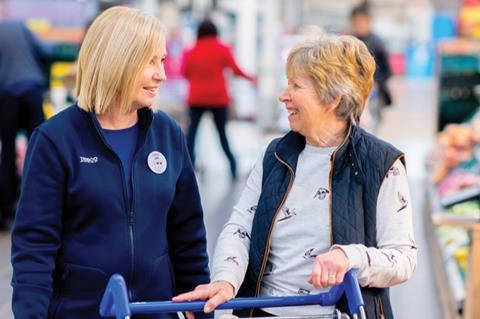 Tesco has announced new measures to support disabled customers and colleagues, including providing sunflower symbol lanyards at all of its stores.

The lanyards act as a discreet sign that the wearer has a hidden disability and could require additional assistance.

The retailer said staff would be trained to offer extra help such as speaking face-to-face to allow lip reading, packing bags or helping to take shopping to customers' cars.
Every store will display a permanent sign that says the sunflower lanyard is recognised there.

This is the supermarket's latest move to support disabled customers. Last month Tesco signed up to The Valuable 500, a group of companies and leaders who have committed to putting disability inclusion on their business leadership agenda.

The supermarket has committed to making its stores a more accessible place for colleagues and customers and ensuring that disability is a key consideration in all relevant business decisions.

Tesco has also announced that it will increase the number of Changing Places toilets in its stores from 49 to 75 in 2020.

"We work hard to ensure that everyone feels welcome at Tesco and want our stores to be as accessible as possible," said chief customer officer Alessandra Bellini. "It's clear how important Changing Places and sunflower lanyards are to our customers who need them and we'll continue to explore ways we can do more for customers with disabilities."