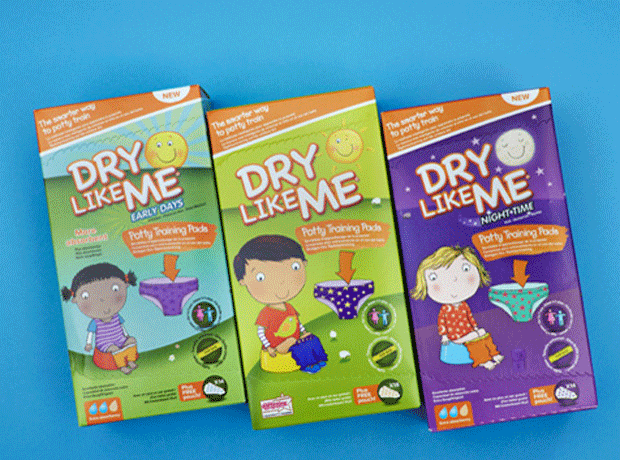 Dry Like Me has added two new pads to its potty training range.

Dry Like Me Early Days, an especially absorbent variant for the first weeks of potty training, and Dry Like Me Night-Time, are rolling into Tesco, Asda, Sainsbury's and Morrisons now (rsp: £3.49/14 pads), joining the original product.

Launched in January 2011, Dry Like Me is pitched as a potty training aid, rather than a nappy substitute, and is designed to help speed up the training process. By holding only a small amount of urine, the pads allow children to realise they have had an accident, according to co-founder Di Titterton, but enables them to reach the potty to finish off.