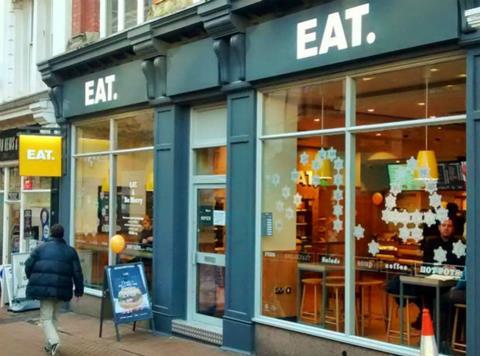 Eat CEO Andrew Walker has revealed plans to overhaul the franchise's menu.

Speaking at food-to-go conference Lunch! in London yesterday, Walker said Eat was keen to make its cold food range more unique, offering "more exciting, dynamic flavours".

The company is bringing in a finalist from last year's professional MasterChef to overhaul its menu so Eat's food could "go to the next level".

Walker added that the franchise was also looking to bring in a single blend Colombian Americano coffee to boost sales, but emphasised that Eat was looking to be more than just a coffee house.

"Our sales go up in winter but I absolutely can't see why we can't innovate in cold food the way we innovate in hot food," said Walker.

Walker added that he favoured product innovation and improving operation levels over expanding Eat's stores.

"We're focusing very much on getting the core market in London operating at a higher level. When you go into a Pret store, it's busier than an Eat store, and we need to change that", said Walker.

"It's really about the products and expanding quietly with partners into major travel hubs. I think there's a huge opportunity to expand in London but it's not for today."

Despite playing down expansion as a priority, Walker revealed that Eat is opening a store with Compass next month and is partnering with Debenhams. The chain is also exploring opportunities in hospitals and universities.

Walker joined Eat last June and previously worked as Pret UK MD for more than four years.

Eat currently has 110 stores, 90 of which are in London. Four of its stores are at Edinburgh, Heathrow and Gatwick airports.